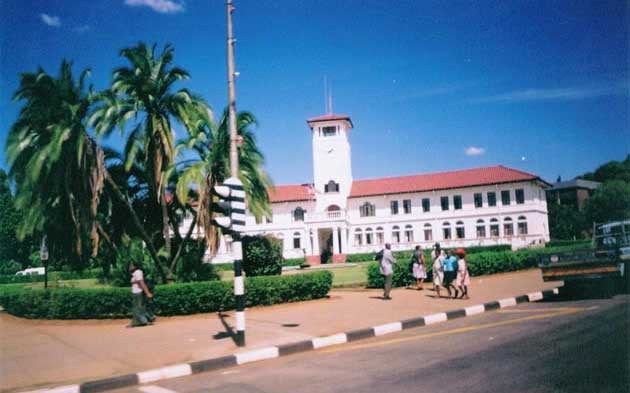 GWERU City Council plans to introduce incentives that will ensure that people with disabilities (PWDs) get a reprieve in terms of paying rates if they own properties, Southern Eye has learnt.
Acting town clerk Livingston Churu yesterday said the terms of eligibility were that prospective beneficiaries should provide proof that they own properties in the city.
"The City of Gweru will be registering all the people with disabilities who have houses in the city," Churu said.
"The registration is for a feasibility study for rates payment incentives, and the person should be the sole owner of the residence, and should submit a letter from Social Welfare ministry highlighting the need."
He said prospective beneficiaries should provide certified and original copies of their national identity cards, birth certificates and title deed to the finance department at Town House from February 27 to March 15 between 8am to 5pm.
Gweru Progressive Residents and Ratepayers Development Association executive director David Chikore said the idea to incentivise PWDs was noble as they were facing challenges in settling their bills.
"It's quite a good gesture extended to people with disabilities, and we hope the proposal would be implemented,"Chikore said.
Last month, the local authority made a similar commitment for senior citizens over 70 years where it plans to cut by 50% all their rate payments.
In an unrelated matter, police in the Midlands province have warned drug peddlers that the net is closing in on them as law enforcement agents will be targeting drug hotspot areas.
Speaking yesterday at the provincial launch of the Zimbabwe Republic Police operation against drug abuse, officer commanding Midlands province Commissioner Winston Muza said drugs were a menace to society and destroying the future of the country.
"Our children are affected and the young generation which is the future of our nation is at risk of perishing due to abuse of drugs,"Muza said.
"As such, the police in Midlands province will stamp this out. We will be in full force searching for these drugs that are harmful to society. Drugs are a menace to our community and those involved in their peddling, storage and disbursement will be nabbed. The net will catch up with you very soon, and the course of the law will certainly prevail."
He said several arrests of drug peddlers had been made in the past weeks in the province, with some of the drug peddlers brought to court.
Addressing delegates during National Youth Day commemorations in Lupane on Tuesday, President Emmerson Mnangagwa declared zero tolerance to drug abuse.
Related Topics