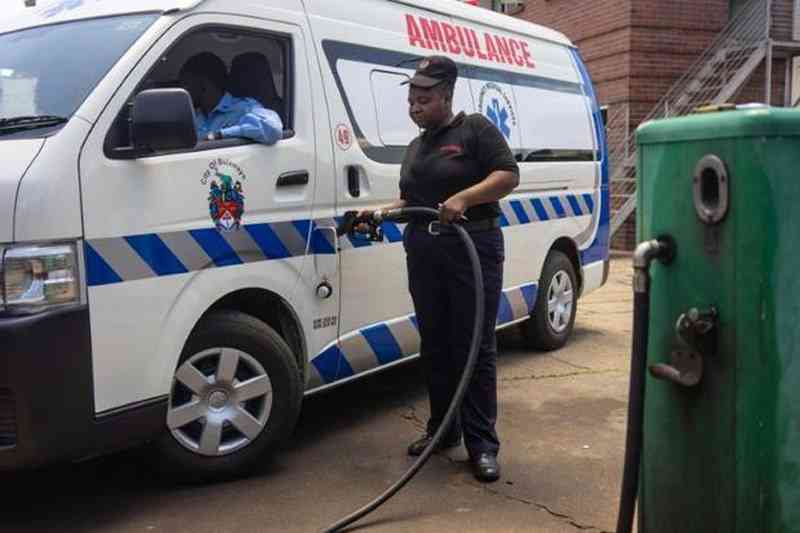 BULAWAYO's fire brigade department's operations are being hamstrung by inadequate portable pumps, which has crippled its fire-fighting activities, Southern Eye has leant.
Latest Bulawayo City Council (BCC) minutes on fire and ambulance services state that the portable pump shortage has dogged the department for many months.
The issue was raised by chamber secretary Sikhangele Zhou in a report she submitted on the city's fire and ambulance services.
During debate, councillor Rodney Jele said there was need to highlight the wards that often make fire calls in order to identify hotspots.
"He (Jele) also enquired on how often council inspected its own buildings and other public buildings for fire prevention equipment; for example, fire extinguishers. He sought clarity on fire extinguishers for Nkulumane Clinic that were taken for service in June 2022 and had not yet been returned," the report read.
"Councillor Frank Javangwe asked if fire hydrants had the capacity to provide water during water-rationing periods. Alderman Ernest Rafomoyo raised concern about fire and ambulance vehicle repair challenges."
Rafomoyo also emphasised the need for management to follow up on vehicles sent for repairs.
In response, the housing and community services department said council facilities had the required fire prevention equipment.
"Council inspected and serviced its own equipment. The main challenge was maintenance of the equipment due to procurement challenges," the report read.
The local authority is reportedly considering procurement of a back-up bowser for the chamber secretary's department for use during water-rationing periods.
On vehicle repair concerns, Zhou noted that the hydrant system was the backbone of fire services, and water-rationing was rendering the system ineffective.
Zhou also indicated that the city's public buildings were inspected annually and issued with certificates.
"However, private buildings were only inspected upon request. A follow-up would be done to check on servicing progress on fire extinguishers for Nkulumane Clinic," she said.
The minutes also noted that council had engaged Operation Florian to donate portable pumps, which are expected in April this year.
Meanwhile, Bulawayo residents have rapped government and the council for failing to complete major projects in the city.
Residents feel that the projects are being used for politicking ahead of this year's polls.
Political analyst Nhlanhla Dube said: "Government often blames failure to finish projects on financial constraints. On the other hand, council often puts the blame on the allocations they would have received from central government. Politicians must stop making false promises during campaigns. They must account for all the promises they made to voters and why the projects have not reached fruition."
Bulawayo Progressive Residents Association chairperson Ambrose Sibindi said the problem was lack of separation of powers between government and council.
"Government should let local authorities exercise their powers," Sibindi said.
Political analyst Methuseli Moyo said: "The Nkayi Road project has taken more than 30 years and government says it is because of financial constraints. It is difficult to believe that government can fail to do 158 kilometres of the Bulawayo-Nkayi Road in 30 years. Even if it was to do 10km per year, it would have finished the project by now."
Some of the projects that have taken long are the Egodini Mall, Gwayi-Shangani Dam and Ekusileni Hospital, among others.
Follow us on Twitter @NewsDayZimbabwe
Related Topics