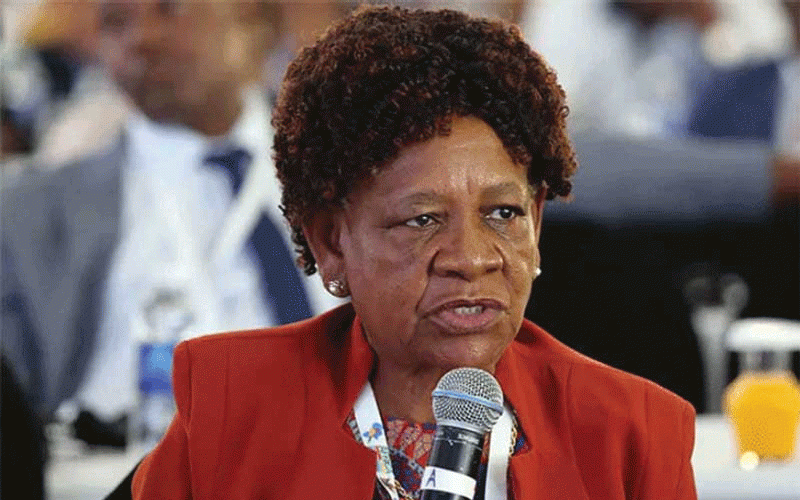 THE Primary and Secondary Education ministry yesterday said it would soon set up a commission of inquiry to investigate the Zimbabwe School Examinations Council (Zimsec)'s 2022 examination paper leaks, which have led to the nullification of almost 5 000 O-Level results.
Massive cheating and paper leaks marred the Ordinary Level and Advanced Level examinations last year, denting the credibility of the country's education system.
Last week, legislators demanded answers from Education minister Evelyn Ndlovu who yesterday promised to restore the credibility of Zimsec examinations through setting up a commission of inquiry.
"I think we will restore credibility of examinations by having a commission of inquiry which will assess whether Zimsec is doing the right thing, or they are the ones leaking the examination papers," Ndlovu said.
"The results and recommendations will guide us accordingly. On legislative changes, I promise that we are going to push for the Zimsec Amendment Bill to go through the relevant committees. It must first be approved by Cabinet, then it comes to Parliament.
"The Zimsec Act needs to be amended so that it becomes a deterrent instrument to the culprits. The route to the amendments is already at an advanced stage. Our lawyers are looking at this document to make sure that it goes through," she said.
The country's education sector has been affected by several problems including zero pass rates at some schools especially in rural Matabeleland.
Last week, teachers' unions lamented that at least 18 schools in Binga, Matabeleland North province, recorded 0% O-Level pass rates.
Members of Parliament also want Ndlovu to issue another ministerial statement explaining the Continuous Assessment Learning Activity (Cala) policy, which stakeholders said was not being effectively implemented in some schools.
Under Cala, students are expected to carry out research projects and tasks which would constitute 30% of their final examination for each subject. Parents have described the projects as too expensive, while there have been allegations of students bribing teachers to get higher marks.
But Ndlovu defended Cala saying it helped students to think positively.
"Cala still remains a good practice because it drives the child to think positively and address the challenges around him or her. In terms of Cala, we have to work together, and explanations should be given to parents on why we introduced Cala. The complaints are not coming from the children, but from the parents. It is the child that is supposed to do the Cala exercises, not the parent," she said.
Ndlovu said the country's education curriculum was being reviewed with a view to improve Cala.
"We will not do away with Cala, it is progressive. We don't want to lag behind as a nation."
Related Topics