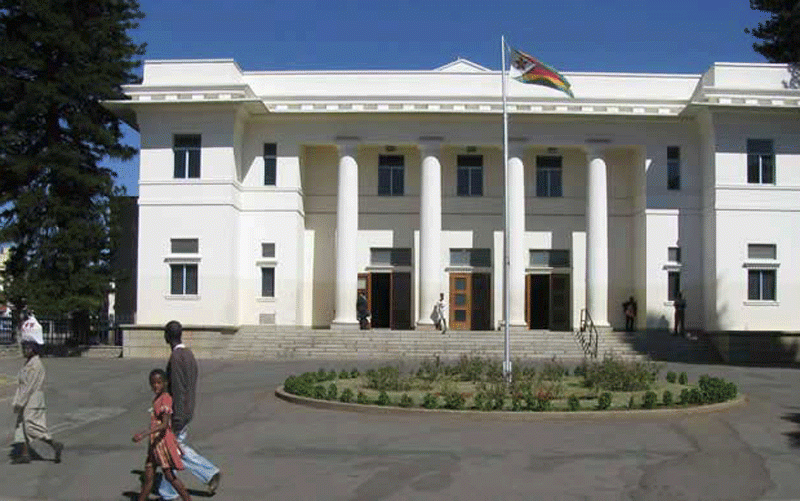 LACK of flush toilets and water in parts of Magwegwe North Extention in Bulawayo has forced residents to resort to unorthodox means of disposing of faecal matter.
Recent council minutes state that some residents are defecating in plastic bags, and dump the excreta at illegal sites.
Alderman Monica Lubimbi noted that the residents have no toilets at their properties.
"Some properties did not even have toilets and the occupants were resorting to the use of plastics and then dump their human waste at illegal dumpsites. There was a need to increase the number of community sweepers."
She also said that there were few street sweepers, resulting in the area accumulating too much refuse.
The development is seen as a health time bomb gievn that diseases such as diarrhoea and cholera easily spread during the rainy season.
Chamber secretary Sikhangele Zhou advised the residents of Magwegwe North Extension to vacate their properties as council does not allow people to occupy buildings without ablution facilities.
"If they do not have occupation certificates, then they should not occupy the houses. The town clerk (Christopher Dube) advised that council was in the process of crafting a new policy relating to cleaning and maintenance of individual properties, including their surroundings," the minutes read.
Councillor Felix Mhaka raised concerns on the delay in increasing the number of community sweepers in the city despite that their employment was approved six months ago.
Council also urged property owners to maintain their surroundings, adding that anyone found to be disposing of litter in front of their premises would be arrested.
"People are encouraged to beautify their surroundings and landscapes, and plant flowers at the illegal dumpsites in order to curb dumping," the minutes read.
Meanwhile, council says stray dogs have become a menace in the city.
Council now wants to introduce dog licensing by-laws as some residents were keeping too many dogs, which they fail to manage.
In an unrelated matter, councillor Sikhululekile Moyo expressed concern over lack of landfill machinery, which has hampered landfill projects.
Related Topics