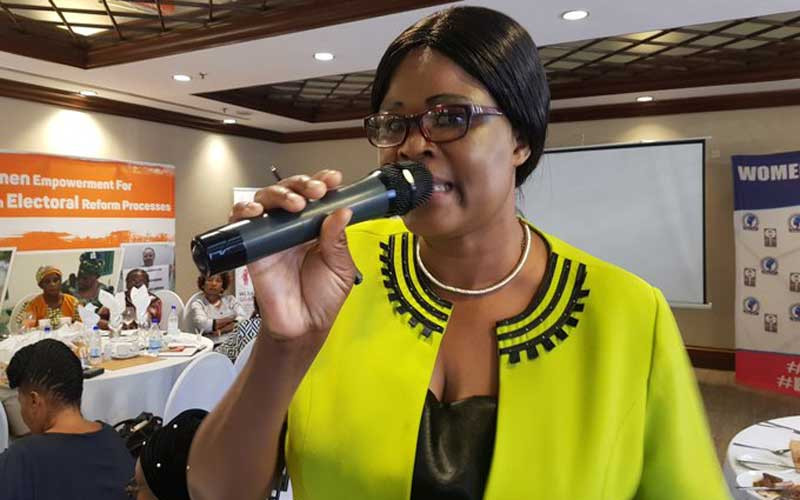 ZIMBABWE Women's Parliamentary Caucus deputy chair, Sibusisiwe Budha-Masara says Zimbabwe should copy how other countries have empowered women to take up leadership positions.
Masara said this in Harare on Tuesday while addressing journalists during a learning tour by a delegation of Malawian women Members of Parliament (MPs). The tour was organised by the Women's Coalition of Zimbabwe (WCOZ) in conjunction with the Zimbabwe Women's Parliamentary Caucus.
"When we went to Malawi for the first time in 2022, we saw that they are a bit ahead of us in terms of women's representation. If we look at the issue of funding, the NGOs (non-governmental organisations) such as Oxfam work hand in hand with women parliamentarians trying to make sure they retain their seats," she said.
"In Zimbabwe there is nothing like that. Non-governmental organisations are not allowed to work, especially funding candidates and we feel what is happening in Malawi should also happen here since we are all in the Southern African Development Community region."
Masara said Malawi had made great strides to have more women in leadership positions.
Masara said: "They have used the influence of the First Lady, the Ministry of Women Affairs and the caucus to negotiate the positions of women either in local government or in Parliament when elections are being prepared for like it is currently in Zimbabwe.
"We are supposed to be talking to the First Lady and we are supposed to be talking about positions that we feel we should be occupying. In Malawi, they have a Speaker who is a woman. They have women in key positions and it's lacking in Zimbabwe."
She added: "As a caucus we feel we have failed to utilise five years, we are actually getting this information six months before the next election. We must take a leaf from Malawi and it's working well because they are talking about 40/60 representation in Cabinet and here we have nothing. We have five out of six women and 25 men in the Cabinet."
WCOZ chairperson Madrine Chiku, however, said the country had made great strides in achieving women recognition.
"Historically, we are better than what we were before and we have had women in key positions because of emancipating platforms," said Chiku.
Follow Lorraine on Twitter @RMuromo
Related Topics