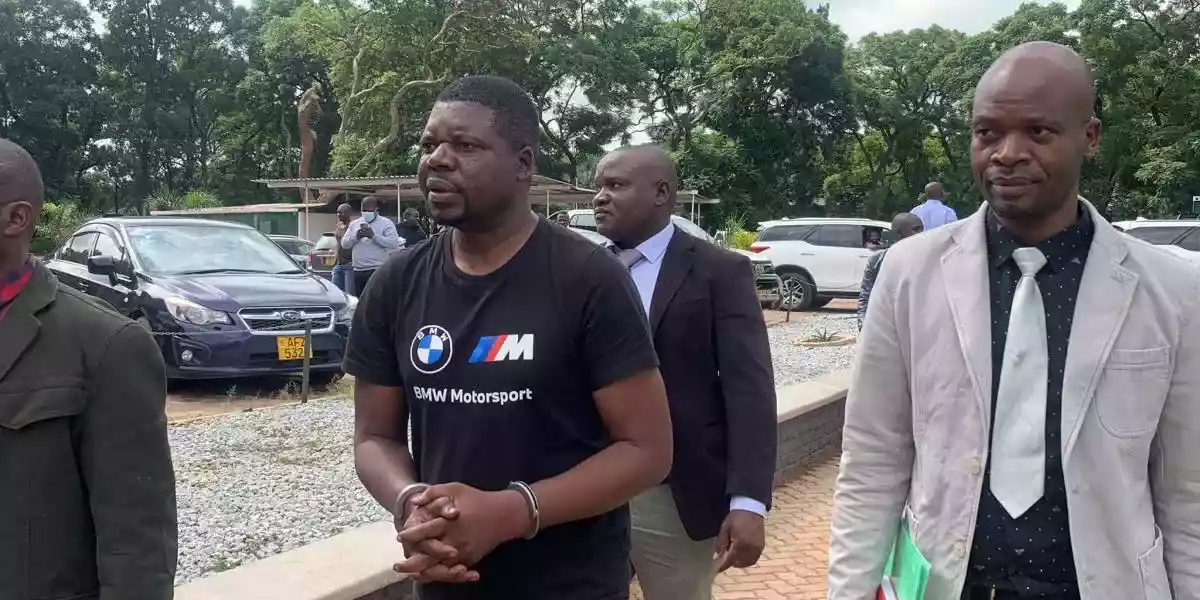 DESPITE being endowed with beautiful flora and fauna, vast tracts of fertile farmland, mineral resources as well as historic top schools like Goromonzi High, sadly the good image of Mashonaland East province has been dented by several cases of heinous crimes, including murder and rape.
The province has produced a lot of talented artistes, among them sungura ace brothers Daiton (late) and Josphat Somanje of Pengaudzoke, and Mukudzei Mukombe aka Jah Payzah, among many other celebrities.
It also boasts having produced some of country's most decorated army generals, the late Solomon Mujuru and current Vice-President (Retired General) Constantino Chiwenga.
The list is endless.
But the province has been dented by horror murder cases that have turned the glitz into doom.
Could this now be the Sin City or Sodom and Gomorah of our time?
About two-and-a-half years ago, the province stormed into the limelight all for the wrong reasons with the news of the gruesome murder of Tapiwa Makore (8) of Nyamutumbu village in Murehwa district.
The boy was allegedly killed by his uncle for ritual purposes. His body was chopped into pieces and buried several months later with his head missing.
"The world is evil; the way my son was killed cannot be tolerated. Some people are inhumane," Tapiwa's father Munyaradzi told NewsDay Weekender.
As if that was not enough, a few months later, the province witnessed another gruesome murder in Chivhu, where a woman, Emelda Marizanhi (32), killed her four children following a wrangle with her husband.
She slit open the throats of her children aged nine, five, three and one, set the house on fire — burning two of the corpses beyond recognition.
She then drank some poisonous substance in an attempt to commit suicide, but miraculously survived to have her day in court for the heinous murders.
Chivhu was again to hog the limelight after a serial murderer and rapist Bright Zhantali went on the rampage raping 10 women of all age groups before killing them.
Police had a torrid time trying to apprehend the serial killer, whose reign of terror claimed several lives in Marondera, Goromonzi and Macheke districts.
Though Zhantali (32) had committed similar offences in other provinces like Manicaland and Mashonaland Central, it was his reign of terror in Mashonaland East province that shocked the nation.
He is still under trial on 22 rape and murder charges.
Two months ago, another crime wave swept through the province as gun-toting ex-policeman Jaison Muvevi, went on the rampage, fatally shooting three people, including a top police officer, and injuring another in Wedza in a single day.
Among the deceased were 62-year-old apostolic sect prophet Madzibaba Sirage (born Chrispen Kanerusine), Hwedza police officer-in-charge Inspector Maxwell Hove, and 20-year-old bar tender Munashe Munjani.
Wedza-based traditional healer Sekuru Ndakaitei Muzanenhamo (63) said there was need for traditional leaders to converge and perform some rituals to cleanse the province of all evil reignng supreme in the area.
"We cannot fold our hands witnessing blood being shed every day. It is high time traditional leaders meet and plan on how to cleanse the area. A bad spell has been cast already and there is need to exorcise this land," he said.
Renowned Marondera cleric, counsellor and community leader Lameck Tsiga said the killings that have haunted the province were a result of personality disorders.
"Personality is vital to defining who we are as individuals. It involves a unique blend of traits — including attitudes, thoughts and behaviours — as well as how we express these traits in our interactions with others and with the world around us," he said.
"So, personality disorders may cause distorted perceptions of reality, abnormal behaviours and distress across various aspects of life, including work, relationships and social functioning. Additionally, people with a personality disorder may not recognise their troubling behaviours or the negative effect they have on others," Tsiga said.
Recently, 45-year-old Clemence Makuvatsine of Nyarugwe village, under Chief Mutoko, was arrested for fatally stoning his father Stephen Makuvatsine (72) and mother Elizabeth Kamhoti (62) over witchcraft accusations.
Provincial police spokesperson Inspector Simon Chazovachi confirmed that murder cases have been on the rise in the province and that there is need for a multi-sectoral approach to stop the scourge.
"As police officers, we are concerned with the rising number of murder cases occurring in our province. However, we are so pleased that we have managed to account for most, if not all of the perpetrators," he said.
"We applaud the role of the community in assisting us in accounting for the perpetrators. We are now rejuvenating neighbourhood and other policing initiatives that help us to bust criminals. We are engaging our traditional leaders, for example, we engaged Chief Mutoko after the Makuvatsine incident who is now leading in telling his subjects about dangers of drug abuse among other things."
Chazovachi said they were now collaborating with chiefs Mangwende (Murewa), Gahadza Svosve (Marondera) and Nechombo (Mudzi) in fighting crime in the province.
Although the rest of the country has of late witnessed a spike in crime rate, Mashonaland East has stood out — forcing prophets of doom to conclude that the province is cursed.
Related Topics