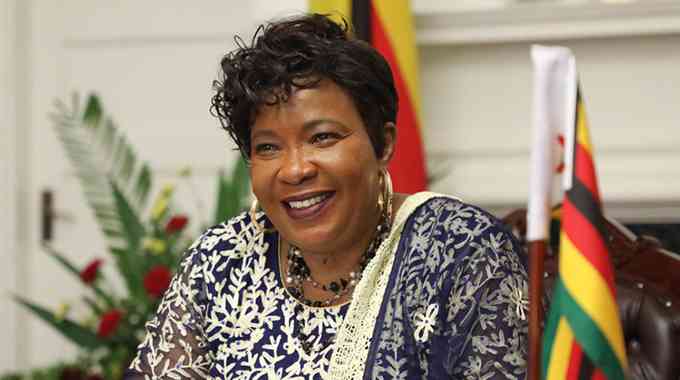 FIRST Lady Auxillia Mnangagwa's Agric4She programme conducted at Ndleko village in Gonye, Nkayi South in Matabeleland North province, on January 21 has divided the community.
The First Lady was represented at the event by Matabeleland North Provincial Affairs and Devolution minister Richard Moyo.
The event was held at Kholo Khumalo (Zanu PF activist)'s homestead in Ndleko village.
Also present at the event were Small and Medium Enterprises and Coperative Development minister Sithembiso Nyoni, who is the Nkayi North legislator, and Nkayi South MP Stars Mathe.
Khumalo showcased some of the initiatives she is doing under Agric4She that include poultry, cattle fattening, goat, rabbit rearing and horticulture.
The programme targets to economically empower women.
During a virtual debate by Nkayi Community Parliament after the event, members accused Nyoni of sidelining Mathe at the First Lady's function to prop up Khumalo's candidature as Nkayi South MP.
NCP Speaker Nhlanhla Ncube had questioned why the officials at the event were all from Nkayi North.
"The programme is not propping up local people. It speaks of the First Lady. It does not speak of the legislator and councillors in the area," Ncube said.
NCP member Sydney Donga said the programmes were only meant to buy votes as the country heads towards elections.
The NCP members claimed that Khumalo is also Nyoni's relative. They denounced the imposition of candidates related to top officials.
In response to the allegations, Nyoni said the function at Khumalo's home was under the First Lady's programme.
"She launched what is called the Agric4She in which she works with ministries of Agriculture, Local Government, ministers of State and the Women Affairs ministry officials, which I (Nyoni) lead," she said.
"I went to the function because I am a Nkayi community member. I was pleased that this event was in Nkayi. I and Mathe are working well and have nothing against each other," Nyoni said, adding that it was never announced at the event that Khumalo would be contesting for MP.
"The function was purely for women in agriculture," she said.
Mathe said she was invited to the event as a legislator.
"When I got there, I found those that led the First Lady's programme already there. I always humble myself. It's not the first election I will go through, I think it will be the third election this year. I know what happens every time towards elections. If there is no politics in this programme, we shall see," Mathe said.
Related Topics