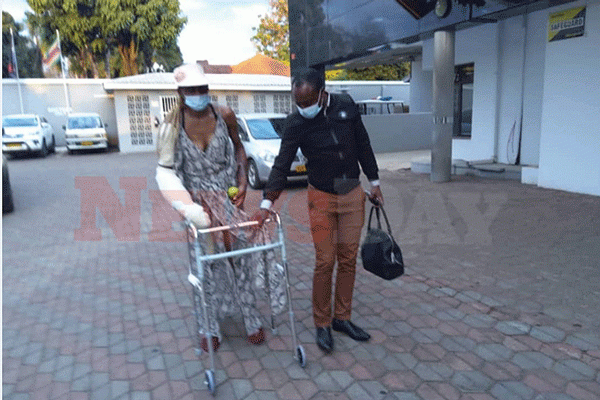 THE trial of Marry Mubaiwa, the former wife of Vice-President Constantino Chiwenga on an attempted murder charge has been moved to January 20 after an unnamed witness failed to show up in court.
Mubaiwa is accused of attempting to kill Chiwenga while he was at a South African hospital three years ago.
She is represented by Beatrice Mtetwa and yesterday appeared before Harare magistrate Florence Chakanyuka.
Mubaiwa also faces several charges that include money laundering and fraud.
She was recently acquitted of assault charges, but was convicted on fraud charges in a case where she was accused of trying to upgrade her marriage to Chiwenga without his knowledge.
In the current court case where she is accused of trying to kill Chiwenga, the State is represented by George Manokore and Lancelot Mutsokoti.
Mubaiwa unsuccessfully challenged the jurisdiction of the case.
Allegations are that on June 22, 2019, Chiwenga was airlifted to South Africa for emergency medical attention and he was in the company of Mubaiwa, his security team members that included provincial intelligence officer John Allen Lifa, major Blessing Muringi, major Nyoni, sergeant Andrew Mugari, medical health staff comprising of Warren Sibanda and Health and Child Care deputy minister John Mangwiro.
It is alleged that upon arrival, Mubaiwa forced Chiwenga to stay at Sheraton Hotel in Pretoria for more than 24 hours without taking him for medical treatment, resulting in his health further deteriorating due to denied medical attention.
His security team allegedly eventually forced their way into the complainant's hotel room and took him to Netcare Hospital, Pretoria, South Africa where he was subsequently admitted in the Intensive Care Unit (ICU) under the charge of a medical doctor identified as Sieling. It is alleged Mubaiwa attempted to remove him from the life support system, but was stopped by Chiwenga's aides.
Related Topics