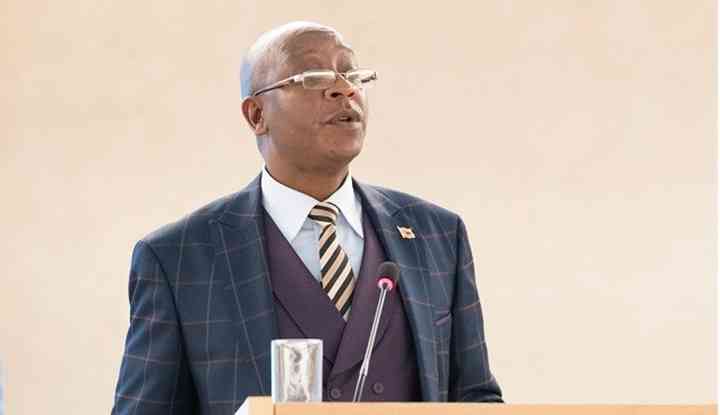 LOCAL businessman Tendai Mashamhanda has again written to Justice minister Ziyambi Ziyambi requesting a response on his complaint against Deputy Chief Justice Elizabeth Gwaunza and other two Supreme Court judges.
Mashamhanda alleges that he has not received a response for the two letters he penned on May 31 and August 25 last year in which he accuses the judicial officers of colluding to come up with a judgment that prejudiced him from getting a house that he had bought in Highlands, Harare.
"There are, however, three big lies which demonstrate that there was collusion between the honourable justices of the Supreme Court, Supreme Court researchers, the appellants and the appellants lawyers. The collusion demonstrates in clear terms that the Supreme Court judgment based on lies was made outside the Supreme Court by a number of unauthorised persons. The Supreme Court then sanitised a judgment made by collaborators and adopted it as its own," Mashamhanda said in the letter.
He alleged that the lies by judicial officers in the matter were that there was a caveat registered against the title deed; that the house in question was auctioned and Bariade Investments was declared the highest bidder; and that High Court judge Justice Tawanda Chitapi held an unscheduled court hearing.
"The Supreme Court lawyers and Bariade Investments colluded to frame a case against Justice Chitapi alleging that he held an unscheduled court hearing in July 2021 for the main purpose of granting a default judgment in favour of Puwayi Chiutsi, and that the default judgment was delivered to appellants' lawyers just before the Supreme Court hearing. This allegation is totally false," the letter read.
According to a July 6 court record, Chitapi told all the parties that "the hearing of the application will be heard (sic) on July 20, 2021 at 10am. So the main application is postponed to that date."
However, Mashamhanda accused the Supreme Court of intentionally leaving out crucial information so that it could set aside Justice Chitapi's judgment.
"In the Supreme Court judgment at paragraph 41, items 5 and 6 it is stated: 'The application is set down for hearing (sic) on July 20, 2021.' The Supreme Court deliberately left out the part of the sentence that reads 'so the main application stands postponed to that date'. In my opinion this is fraudulent conduct," Mashamhanda said.
Mashamhanda further accused Gwaunza of colluding with researcher Dean Mawere, lawyers Diana Kawenda, Tafadzwa Mapuranga, Thabani Mpofu and Bariade Investments who all removed the phrase "so the main application stands postponed to that date" in their affidavits.
"The people making the statements are supposed to be working independently of each other.
"The fact that they come with similar statements which are false can only mean one thing, they worked in cahoots and collaborated to give legitimacy to the lies," he said, adding that Justice Gwaunza and Justice Chinembiri Bhunu should be asked to resign because they abused the court process.
Related Topics