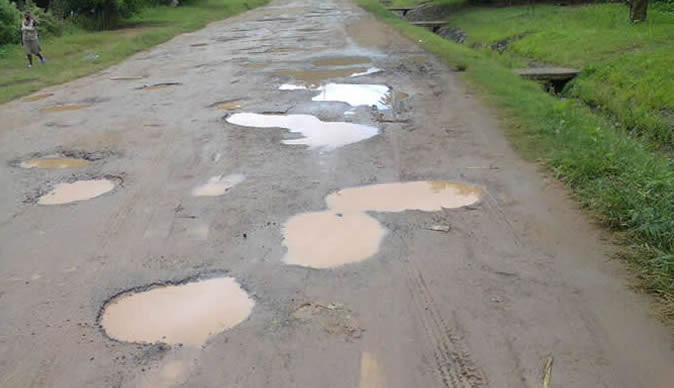 AT least 70% of Gweru city roads are near impassable, while equipment used to maintain the trafficable 30% of the roads constantly break down, mayor Hamutendi Kombayi has said.
"Of the 426 kilometres (km) of surfaced road network in Gweru city, about 30% is trafficable and the rest is in need of shoulder filling, tar pothole patching and resurfacing," Kombayi said recently in his 2022 valedictory report.
"We managed to cover 13 985 square metres of tar pothole patching while 8 936 square metres were gravel patched.
"We managed to gravel 19km road network, put carriageway markings on 1,7km of the roads and maintained 40 road signs."
The council boss revealed that more than 70% of the city road network is gravelled, an increase from 2021's 60%.
"About 72% of Gweru road network is gravelled and of that 30% was rehabilitated," he said.
He however said two road projects in ward 12 and 13 respectively we're currently being undertaken under the government-funded emergency road rehabilitation programme.
Kombayi said his council faced fuel challenges for its road equipment.
Gweru United Progressive Residents and Ratepayers Development Association director David Chikore said council needed to prioritise road rehabilitation works,
Chikore said Gweru's road network has been in a deplorable state for decades.
"We have had the challenge of non-transportable roads for years and surely there is a need to prioritise the rehabilitation of roads," he said.
Follow Stephen on Twitter @jagganox78
Related Topics