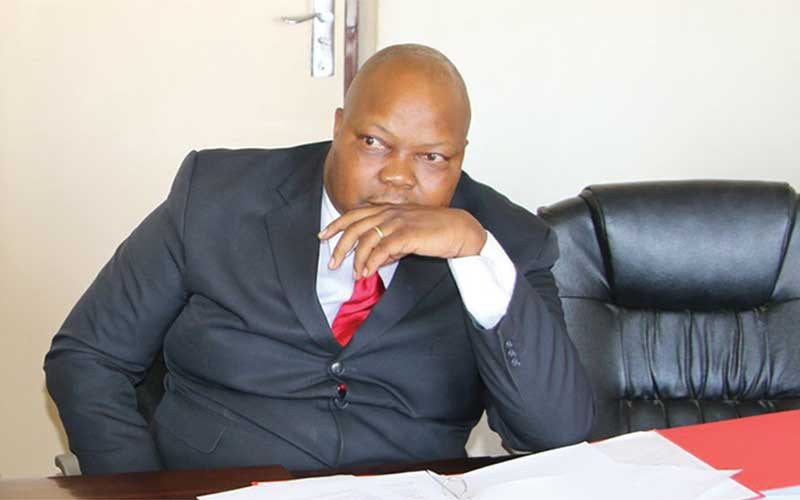 DETAINED opposition Citizens Coalition for Change (CCC) interim vice-chairperson, Job Sikhala, has penned another heart-wrenching letter from Chikurubi Maximum Security Prison, accusing some of his close allies of conniving with his "tormentors" to sell out and poison him for "cheap political and financial gain".
In the leaked letter dated January 1, 2023, Sikhala revealed that his health had severely deteriorated over the past three weeks, raising fears that he could have developed cancer of the colon.
The Zengeza West legislator has now clocked seven months in remand prison facing a charge of incitement to public violence following violent skirmishes that occurred at the funeral wake of slain opposition activist, Moreblessing Ali.
Sikhala, who is charged alongside fellow CCC legislator Godfrey Sithole (Chitungwiza North) and 14 other Nyatsime residents, faces a separate charge of obstructing the course of justice.
Part of the letter read: "With respect, prison teaches one to distinguish real and true friends on the one hand and hypocrites on the other. It opened me and exorcised from me some fallacies and falsehoods I had about some people around me.
"It made me discover that my sincere, genuine and eternal friends are the masses and people of Zimbabwe, cutting across all classes and professions, domestically and in the diaspora. The passion of their roars and bellows I hear on a daily basis is amazing and extraordinary.
"The University of Chikurubi Maximum Security Prison has revealed to me treacherous hypocrites, sellouts, colluders with my persecution, opportunists trying to capitalise on the predicament of the moment for cheap political and financial gain from my tormentors. Some wished me dead. I am sick. Please, they must then pray for my death."
Without acknowledging visits and solidarity messages made by party leader Nelson Chamisa and members of his inner circle. Sikhala added: "Some plotted schemes to destroy me by spreading false intelligence given to them by their handlers and are dabbling in rumour-mongering and getting into deals to the extent of carrying poisoned food to deliver it with a friendly smile. I am aware of all their shenanigans."
But Friends of Job Sikhala Trust spokesperson Emmanuel Zellers Gumbo yesterday claimed the jailed MP was not referring to colleagues in the CCC.
"Possibly, I would say Job Sikhala is not attacking his CCC party associates, but there are certain individuals who pretended to be close to him and offer solidarity. There are people outside of CCC that he has associated with for a very long time and they, at some point, tried to sow division between him and the party," Gumbo said
CCC spokesperson Fadzayi Mahere said the party would continue supporting Sikhala in his freedom bid.
"We have stood by Sikhala and will continue to do so until justice is done. We want to build a new great Zimbabwe, where nobody is persecuted on account of politics. We are going to fight for dignity, prosperity and freedom for all in 2023," Mahere told NewsDay in an interview.
Sikhala, who has been described as an unrepentant repeat offender by the State to deny him bail, said he has also not been feeling well for the past three weeks as he expressed fears of cancer infection.
"A pain that started mildly on the left side of my abdomen has steadily grown to be extremely heavy and excessive by each passing day," he wrote.
"There is some painful strike that exudes itself from the left side which I don't really understand and do not know what it is. I pray that it is not colon cancer. It is worrying me very seriously.
"The pain is severe during the night, especially when I sleep on the left side. I ask all of you dear Zimbabweans, to pray for me to be healed of this pain. There is nothing beyond the cure of God."
Last year, over 50 000 Zimbabweans in and outside the country petitioned President Emmerson Mnangagwa seeking his intervention over Sikhala's continued detention.
But government officials said Mnangagwa would not interfere on matters before the courts as the Zanu PF leader respects the principle of separation of power between the Judiciary and Executive.
Follow us on Twitter @NewsDayZimbabwe
Related Topics