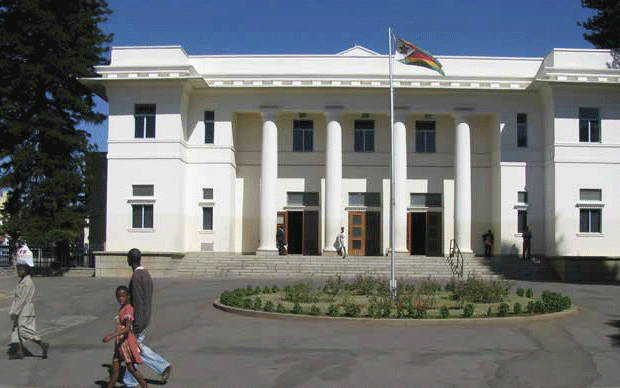 Vendors in Bulawayo's central business district (CBD) have become more brazen in their illegal occupation of Fifth Avenue to the point that they react violently to attempts to have them removed from the streets, the city council has confirmed.
Council has struggled to keep order in the CBD and partly blames suspected Zanu PF activists of creating illegal street vending sites.
Mayor Solomon Mguni, in his annual end-of-year speech, admitted that 2022 saw the increased illegal occupation of 5th Avenue by vendors.
Mguni said the vendors "have become so daring to the extent that they have responded violently to lawful attempts to remove them."
BCC has had several engagements with the ruling party and Provincial Affairs minister Judith Ncube to end the crisis, but to no avail.
The Bulawayo mayor noted that other unlawful vending operations cropping up across the CBD appear to have been given a boost by the Fifth Avenue invaders.
"The Fifth Avenue vendors appear to have given an impetus to other illegal vending activities that are sprouting throughout the central business district. This has led to valid complaints from licence-paying businesses as some vendors sell, from the former's pavements, items in direct competition to those sold in the shops," Mguni said.
"Council also continues to engage State security to assist in managing this environment which is very explosive and highly polarised."
Mguni said during the period under review, George Silundika Street between Fourth and Sixth Avenues was invaded by vendors selling farm produce but a joint operation between council and the Zimbabwe Republic Police evicted them from the area.
Last year in September, suspected Zanu PF activists took over a portion of Fifth Avenue and doled out vending bays to party supporters and this year in August, these activists reportedly outmuscled municipal police and took over a part of the busy Sixth Avenue.
Related Topics