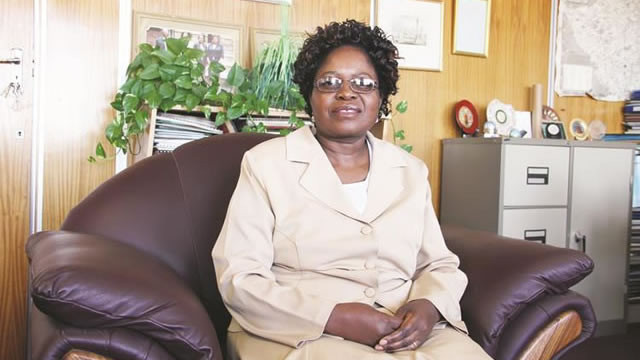 DURING the year 2022, State enterprises and parastatals in the country continued their heavy reliance on government funding, while Auditor-General Mildred Chiri's recent audit reports exposed rampant misuse of public funds.
A quick look at the performance of most parastatals in the year 2022 shows that corruption was rife, and the bureaucrats justified their failure to perform citing budgetary constraints, and procurement which requires foreign currency.
Each parastatal falls under a particular ministry and the responsible minister is vested with the power to make certain decisions, including board appointments.
Most of the board appointments are seldom on merit, but are rather based on nepotism, which obviously goes against the provisions of section 194 of the Constitution, which states that appointments to offices in all tiers of government, including government institutions and agencies and government-controlled entities and other public enterprises, should be made primarily on merit.
PetroTrade
In March 2022, Energy minister Zhemu Soda suspended PetroTrade board chairperson Tinomudaishe Chinyoka.
The suspended Chinyoka later made allegations of massive looting and mismanagement at the State-owned entity, claiming that the company had been prejudiced of nearly US$120 million as a result of the looting.
Soda then suspended the entire board in March.
"On March 9, 2022, I suspended the entire board of directors for PetroTrade, which I had appointed in terms of section 11 of the Public Entities, Corporate Governance Act in May 2021. This was as a result of incidents that raised corporate concerns, in particular, the appointment of senior staff," Soda was quoted saying by the media.
He alleged that the appointments of senior PetroTrade staff were not done following procedure.
Cottco
In June 2022, Cotton Company of Zimbabwe (Cottco) managing director Pious Manamike and the company's marketing and business development manager Maxmore Njanji were arrested for corruption.
The alleged corruption was revealed in an audit carried out in December 2021.
Njanji was accused of abusing Cottco resources to fund his political ambitions after he allegedly distributed knapsack sprayers, motorcycles and bicycles belonging to Cottco to his supporters in Mazowe Central.
The arrest of the Cottco bosses was followed by the arrest of Gokwe-Nembudziya MP Justice Wadyadyena (Zanu PF), who was arrested alongside Manamike, Njanji and Cottco procurement official Fortunate Molai on charges of misappropriating US$5,8 million.
The case is still before the courts.
Zupco
In 2022, parastatals like the Zimbabwe United Passenger Company (Zupco) made headlines for failure to pay workers.
Since 2020, Zupco enjoyed a transport monopoly, but on December 21, 2022, Vice-President and Health minister Constantino Chiwenga lifted the ban on all private commuter operators with immediate effect, ending the monpoly Zupco had enjoyed.
"The Health minister has, in terms of section 8(1) of the Public Health (COVID-19 Prevention, Containment and Treatment) Regulations, 2020 (published in Statutory Instrument 77 of 2020), made the following order: Transport services, whether intra-city or inter-city, for the carriage of passengers shall no longer be restricted to the transport services mentioned in section 4(2) of the Public Health (COVID-19 Prevention, Containment and Treatment) (National Lockdown) (No 2) Order, 2020) ("the principal order"), published in Statutory Instrument 200 of 2020, and all laws with respect to the licensing of those services that were in force immediately before the commencement of the principal order shall recommence in force with immediate effect," Statutory Instrument 213A of 2022 read.
National Railways of Zimbabwe
In August 2022, over 70 widows of the National Railways of Zimbabwe (NRZ) late workers said they were living in abject poverty in Bulawayo earning a paltry $1 200 per month, the equivalent of US$2.
The NRZ later increased the stipends to only US$18 per month.
The widows, most of whom are over 65 years of age, feel the parastatal has been ignoring their plight despite that their husbands worked for the parastatal for several years.
ZiscoSteel
Former steel giant, ZiscoSteel, which was once the largest integrated iron and steel plant, but ceased operations in 2008, has remained in comatose state since then.
The steel company used to produce over one million tonnes of steel per year.
Government continues to say that efforts were underway to resuscitate its operations.
In February 2022, and as part of efforts to resuscitate Zisco, Cabinet approved Kuvimba Mining House as Zisco's investment partner.
Kuvimba Mining reportedly proposed to invest US$1,3 billion over three years.
Kuvimba Mining was created in 2020 with the State Pension Fund and Sovereign Wealth Fund holding 65%, to house interests in platinum, gold and nickel mining.
Emails published by Sentry, a United States anti-corruption group, showed how President Emmerson Mnangagwa's ally, Kudakwashe Tagwirei, orchestrated the company's formation, strategy and funded it.
In 2021, Kuvimba admitted its association with businessman Tagwirei, but insisted that ownership had since changed to exclude the businessman.
Addressing a post-Cabinet media briefing in February, acting Information minister Joram Gumbo said government had chosen Kuvimba to revive ZiscoSteel.
"Cabinet received an update on the resuscitation of ZiscoSteel as presented by the Industry and Commerce ministry. Cabinet informs the nation that due process was undertaken for the identification of an investor to partner in the operationalisation of ZiscoSteel," Gumbo said.
"The nation is advised that initially, nine prospective investors expressed interest and after a review by the executive management team, four bidders were shortlisted.
"Furthermore, a due diligence exercise was carried out and the bidders were reduced to three. Out of the three, Kuvimba Mining House was recommended. Accordingly, Cabinet approved that Kuvimba Mining House be engaged as the investment partner for the resuscitation of ZiscoSteel," he said.
In 2020, government revealed that the country was losing up to US$1 billion annually in steel imports after the closure of Zisco.
Air Zimbabwe
In the 2022 national budget, Finance Minister Mthuli Ncube announced that $1,5 billion (US$4,1 million) would be allocated to Air Zimbabwe for its resuscitation, whose fleet consists of a Boeing 767-200ER, an Embraer 145 regional jet and a Boeing 737.
The airline is said to have been operating at a loss since 1990.
Mismanagement of parastatals
In September 2022, Chiri's 2021 audit report of State-owned entities and parastatals expressed concern over failure by most State entities to submit financial statements for audit, and to compyy with provisions of the Public Entities, Corporate Governance Act.
This was after 53 State entities failed to submit their financial statements for audit.
"There were 53 entities that had not yet submitted financial statements for audit. Among those in arrears were four entities whose accounts were in arrears of more than three years," Chiri said.
Zimbabwe continues to lose several millions through graft and mis-management at State enterprises and parastatals.
Related Topics