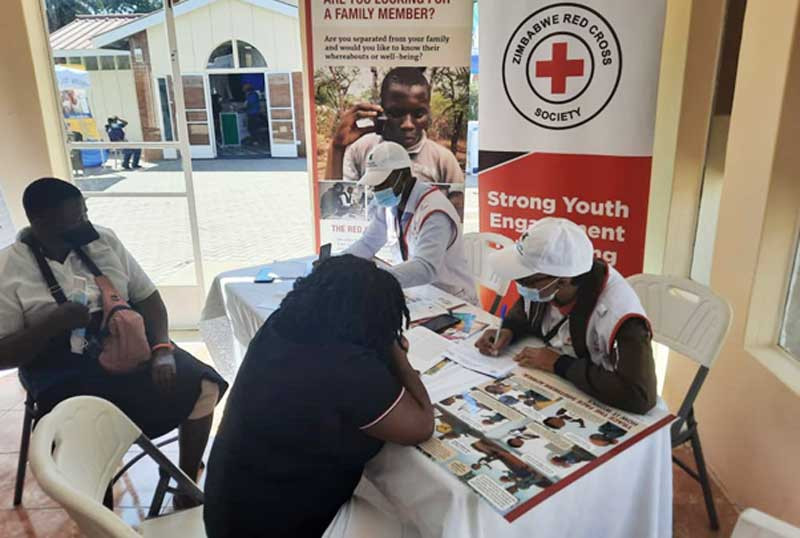 Scores of people passing through the Beitbridge and Plumtree border posts are seeking services at the Restoring Family Links reception centres strategically located at the country's major entry and exit points.
The Restoring Family Links programme, which seeks to prevent family separation, restore and maintain family contacts, reunite families and clarify the fate of missing persons, is being facilitated by the Zimbabwe Red Cross Society (ZRCS), through support from the International Committee of the Red Cross.
The programme is also being implemented in the country's major cities of Harare and Bulawayo as well as other places like Zaka in Masvingo and Gwanda in Matabeleland South.
At Tongogara Refugee Camp in Manicaland province, a similar project is being implemented which gives refugees and asylum seekers access to computers so that they trace their loved ones through social media platforms.
The thousands of refugees at the camp also get free Wi-Fi, charge their phones and can make international calls.
Lately, there has been an increase in the number of people accessing Restoring Family Links service, mainly at the border posts as people travel for the festive season holiday.
"We came here with my sister and we wanted to be connected with our brother whom we are told relocated to our rural home in Nkayi," said Sanele Ndlovu, who was seeking services at the Restoring Family Links reception centre in Bulawayo.
"We have been helped and we are going to Nkayi to meet our brother."
ZRCS secretary-general Elias Hwenga said the Restoration of Family Links facilities have been receiving an overwhelming response lately.
"Lately, our facilities are serving hundreds of migrants and these people would be seeking different services that we offer free of charge with the majority trying to get linked to their relatives," said Hwenga."
"As part of the global Red Cross Movement, the ZRCS continues to offer the Restoration of Family Links programme."
This publication established that the Restoring Family Links reception centres in Beitbridge, Plumtree and Bulawayo are receiving an average of 1 000, 700 and 500 migrants per week..
Due to their proximity to Zimbabwe, South Africa and Botswana host the largest Zimbabwean migrant population in the region, according to the International Organisation for Migration (IOM).
Francis Chikwekwe told Sunday Southern Eye that he managed to recharge his mobile phone gadget at Plumtree border courtesy of the Red Cross facility.
"My phone switched off along the way and when I got to the border I was referred to the Red Cross where I had to recharge and I was able to talk to my relatives in Marondera," Chikwekwe said.
Hwenga said his organisation was working with government and non-governmental organisations under the Restoring Family Links programmes.
He, however, said while humanitarian needs continue to outgrow available resources, ZRCS continues exploring and appealing to individuals, corporates and organisations to partner them so that they continue to provide the service to vulnerable populations.
Related Topics