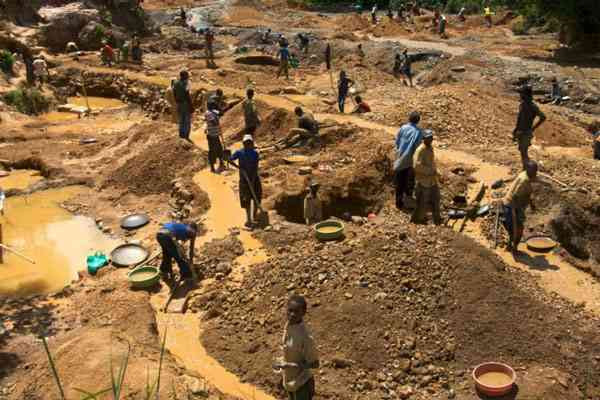 KWEKWE's Globe and Phoenix Primary School is under siege from illegal gold panners who are randomly digging within its premises, forcing the institution to decommission some of its classroom blocks.
It is reported that the illegal miners have dug inside classrooms with some trenches running underneath classroom blocks, with no action being taken to stop them.
Globe and Phoenix School head Isaac Bvupajena yesterday confirmed to NewsDay that they were decommissioning two classroom blocks as they might collapse due to illegal mining activities at the school.
"Yes this is what is happening on the ground, but at the moment I'm travelling," Bvupajena said.
Environmental Management Agency (Ema) spokesperson Amkela Sidange said they had not yet received a report on the issue, but condemned the illegal gold panners.
"The issue of illegal mining is quite a challenge as a country and as an agency we are also seized with the problem. On the school that is about to decommission (some of its classrooms), I wouldn't really want to comment on it because we haven't received any report from the relevant authority that runs the school. So it would be difficult to put a finger on it and say there is something that is happening. All I can say is that illegal mining is causing a lot of destruction and is threatening infrastructure," Sidange said.
"As an agency, we want to discourage such (activity) because it has done a lot of damage to the environment. We are calling upon all miners to regularise all their mining activities with the Environmental Management Agency," she said.
Kwekwe Central legislator Judith Tobaiwa (Citizens Coalition for Change) said illegal mining activities continued to take place in the city, weakening buildings and threatening the safety of learners.
"Learners are not safe at all. If this illegal mining continues to happen, lives of kids and staff will be in danger, while classroom blocks will collapse," Tobaiwa said.
Primary and Secondary Education ministry spokesperson Taungana Ndoro said they were still investigating the issue.
"We are waiting for a response from the province. We just want to find out if it's true. Let me try to find out the information from those on the ground. There is need for evidence before we comment," Ndoro said.
Related Topics