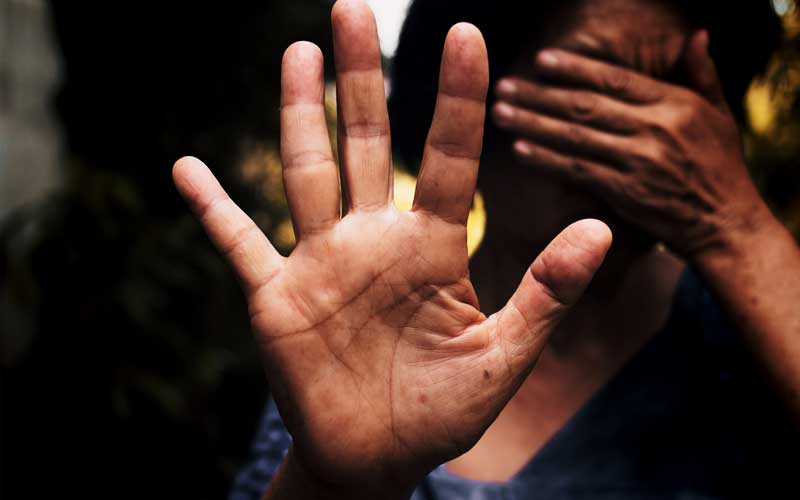 Holding her modern hoe tied with a black rubber to tighten the loose handle, 37-year-old Ntabamhlophe Sithabile Moyo pondered how she will prepare a meal of mopane worms for her husband that night.
Moyo from Lower Gweru in the Midlands hurried back home to take a bath before she started cooking to complete her day's work.
Her goal was to finish preparing supper before her husband Mailos Dlodlo returned home from the bar.
"I knew that my husband loves amacimbi (mopane worms)," Moyo said.
"So on December 7, 2021, I took the mopane worms that my husband had gathered three days before and cooked them for our dinner.
"He had put them on top of the plate rack for them to dry.
"I was just excited that day and I wanted to make his favourite dish in a very different way in trying to revive our old days when we were boyfriend and girlfriend."
Unfortunately, her husband arrived back home late when she had already retired to bed.
"I saw him rushing to the plate rack to check the mopane worms that he had left in the morning before he shouted out loud. "Where did you put my mopane worms?.
"The voice was harsh and loud, so I did not respond," she said.
When her husband pushed through the door, she greeted him softly, explaining that she had made his favourite dish of amacimbi.
Dlodlo responded with a blow to her face, causing her to collapse and briefly lose consciousness.
"He punched me and started beating, shouting about why I cooked his mopane worms without his permission," she said.
"I tried to run away, but he quickly pulled me by my dress and I fell down again crying.
"Three men who were coming from the nightclub rescued me. They quickly rushed to the scene and started beating and kicking him.
"Sadly, they beat him to death before turning themselves in to the police."
She claimed that her husband began abusing her a year after they got married, and the abuse worsened during the Covid-19 lockdowns.
Statistics have shown that GBV cases increased across the country since the start of the Covid-19 lockdown measures in March 2020.
In 2021, Musasa Project revealed that 2 768 cases related to violence against women and girls were recorded in the country from March to June in 2020 during lockdown.
About 94% of the cases were of women who were being exploited sexually, economically and physically, with 90% of the cases being partner violence.
Economic violence cases were at 19%, while sexual violence accounted for 50% of the reports.
Headman Emmanuel Makhula of Lower Gweru said cases of GBV were worrying.
"The 16 Days of Activism remains an important global initiative but very few people know about it in remote areas; it is well known in urban areas," Makhula said.
"We try as traditional leaders to educate people about GBV whenever we have community meetings, but it's not enough, more should be done in remote areas to leave no one behind."
When it comes to escaping domestic or intimate partner violence, low-income women and girls have few options.
They frequently lack the financial means or social support to escape an abusive relationship.
Police spokesperson Assistant Commissioner Paul Nyathi said they were still compiling their final 2022 report on GBV cases.
Women's Affairs Medium Enterprises Development minister Sithembiso Nyoni said the 16 Days of Activism are not sufficient to fight violence against women and girls.
Nyoni was, however, quick to point out that the 16 Days of Activism at least serve as a reminder to the rest of the world to respect gender rights.
"16 days are not enough to tackle the GBV pandemic, but it is important, it gives the opportunity for the whole world and for people of different backgrounds to pause and focus on different actions, which practically contribute towards ending GBV," she said.
"This includes actions to raise awareness, provide direct services to people experiencing GBV, and reflect/improve policy efforts to tackle GBV.
"The ministry has always taken the approach that fighting GBV must be done 365 days a year. 16 days are there to amplify the campaign.
"The days help to collectively unite in our agenda. We are able to come together as various stakeholders to reflect on successes, gaps, and challenges.
"Nevertheless, we believe that this is not enough. We are calling upon different actors to go beyond the 16 Days of Activism."
Every year, the 16 Days of Activism campaign offers a significant platform to draw attention to a shared mission to stop violence against women and girls.
Zimbabwe Gender Commission chief executive officer Virginia Muwanigwa emphasised that attention to the needs of vulnerable boys has also increased across the board.
Zanu PF Seke-Chikomba MP Tatenda Mavetera said female politicians must take violence against women as a cause of concern.
"We have cases that we are experiencing every day and we need parliamentarians and politicians to report and take GBV seriously because they have the platform," Mavetera said.
"The problem that we have as female politicians is that sometimes we think that we have certain individuals whom we want to vote for us.
"We then do not face the reality of GBV issues, but as female politicians, we must be bold to name and shame GBV cases even within our political parties.
"We need to go beyond the 16 Days of Activism by creating training to capacitate everyone about GBV."
For Sithabile Moyo, life has been difficult as a widow taking care of the family since the death of her husband who took care of his family through illegal gold panning activities.
Related Topics