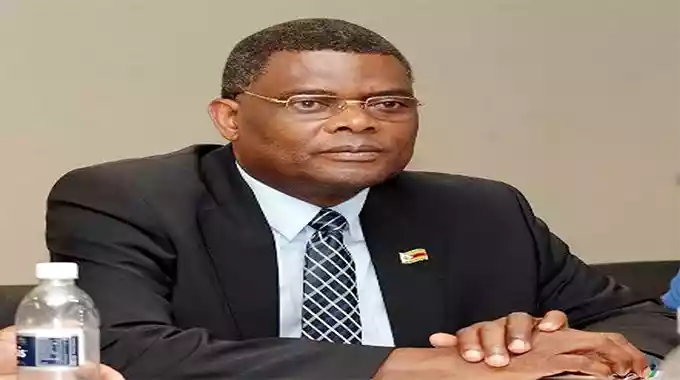 THE Foreign Affairs ministry has decried the low budgetary allocation it received in the 2023 National Budget saying it is inadequate to meet challenges faced by the country's embassies.
Foreign Affairs ministry secretary ambassador James Manzou yesterday told the Parliamentary Portfolio Committee on Foreign Affairs that his ministry had bid for $110,3 billion for 2023, but was only allocated $81,8 billion (US$91 million against a bid of US$112,5 million).
Warning that the budget would most likely be wiped out before mid-year because the ministry had to paid debts, Manzou said: "While the revised expenditure budget is provided in Zimdollars, my ministry's budget is expended in US$. This is because foreign missions' operations, subscriptions to international organisations and other foreign payments are paid in US$. This expenditure represents more than 85% of the budget."
He indicated that currently his ministry was in tripartite consultations with the Public Service Commission and the Finance ministry regarding the overdue upward review of salaries for both home-based staff and locally recruited staff for foreign missions.
"The allocated budget may be affected again by exchange rate fluctuations and recruitment of staff at the newly-established missions. As we continue with our engagement and re-engagement efforts, the foreign travel allocation, being the major cost driver under this item will consume the greater part of this budget item. The operational expenses for our diplomatic missions are also catered for under this vote item," Manzou said.
"Rental payments and operational expenses for our foreign missions are generally increasing because of the current global economic depression and the Russia-Ukraine war. It is important for the country to be up to date with payments of its subscriptions to international organisations as this allows Zimbabwe to fully participate in these international groupings."
He said non-payment of subscriptions would dent Zimbabwe's image.
"My ministry is also pursuing Public-Private Partnership arrangements to construct chancelleries and residences at missions in a bid to alleviate the issue of rental payment challenges. Preliminary engagements are already underway at Zim-New York and Zim-Windhoek. This will aid the ministry in determining the feasibility of such arrangements before scaling it out to all missions across the world," he added.
Related Topics