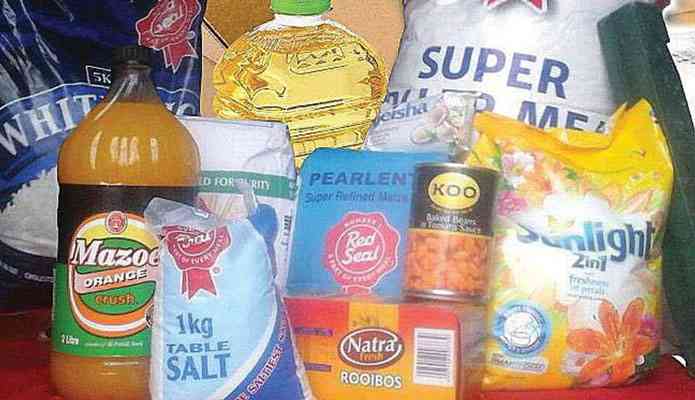 THE country's food poverty line (FPL) per capita (one person) has hit $21 652 this month, while the total consumption poverty line (TCPL) for one person now stands at $28 517.
This was revealed on Monday by Zimbabwe National Statistics Agency (ZimStat) director-general Taguma Mahonde while presenting a report on poverty datum lines for November 2022 in Bulawayo.
Last month, the FPL stood at $21 455 and TCPL was at $28 144.
Mahonde said this translated to a total consumption poverty line of $142 585 for a family of five per month.
"On price statistics, the year-on-year inflation rate is given by the percentage change in the index of the relevant month of the current year compared to the index of the same month in the previous year," he said.
"The year-on-year inflation rate (annual percentage change) for the month of November 2022 as measured by the all items Consumer Price Index (CPI) stood at 255%.
"The CPI for the month ending November 2022 stood at $13 349,42 compared to $13 113,95 in October 2022 and $3 760,86 in November 2021."
Mahonde said the food group which had the highest month-on-month inflation in November was meat at 4,4%, followed by fruits at 1,2%.
In terms of service provision, the groups that had the highest inflation were said to be communication (7,5%); restaurants and hotels (6,8%); education (5,2%); miscellaneous goods and services (4,4%); recreation and culture (2,9%); clothing and footwear (2%); transport (1,9%); furniture and equipment (1,7%); and alcohol, beverages and tobacco at 1,5%.
He said wholesale and retail trade also emerged as the country's biggest contributors to provincial gross domestic product (GDP) in 2022.
GDP is the total monetary or market value of all the finished goods and services produced within a country's borders over a specific period.
ZimStat statistics show that retail and wholesale topped provincial GDP in four provinces, while mining and quarry took the second slot.
Retail and wholesale GDP is the highest in Harare province with an estimated GDP of $11,67 billion (local currency), Bulawayo $8,63 billion, Manicaland ($4,27 billion) and Masvingo ($2,98 billion).
The provinces that are mainly into mining and quarry are Mashonaland West with a GDP of ($6,72 billion), Matabeleland North ($2,52 billion), Matabeleland South ($2,85 billion) and Midlands province ($5,58 billion).
Related Topics