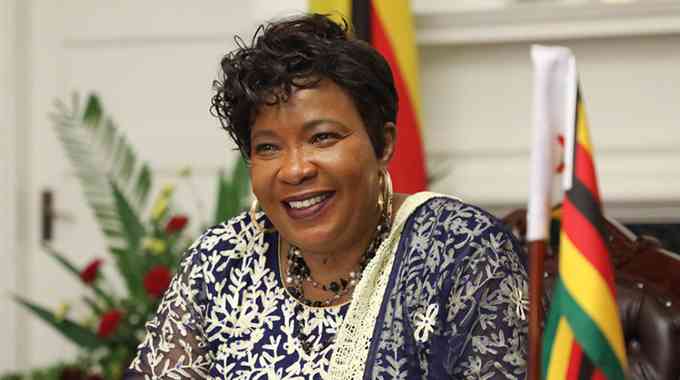 FIRST Lady Auxillia Mnangagwa has urged women to participate in agricultural programmes to enhance food security and nutrition in Zimbabwe.
Speaking yesterday at the launch of the urban transformation programme (UTP) in Dzivarasekwa, Harare, the First Lady said: "We encourage all Zimbabwean women to participate in this programme so that we curb starvation in the country.
"People who personalise government inputs should be reported to the police and prosecuted because they are a setback to the development of the country," she said.
Through the support of the World Food Programme, she also donated 29 500 chicks, chicken feed, maize seed and fertiliser to the Dzivarasekwa community to kick-start poultry projects.
Women's Affairs, Community, Small and Medium Enterprises Development minister Sithembiso Nyoni said her ministry would also provide the necessary skills training to women who wish to participate in the programme.
"As a ministry, we are going to facilitate skills training to the communities by engaging experts in the respective fields of specialisation. The ministry also offers training in business entrepreneurship which will ensure smooth running of registered small business entities and co-operative societies," Nyoni said.
The First Lady's UTP programme seeks to create agri-business hubs to build urban resilience and fight poverty in different provinces.
Each household will provide one person to work in the project, earning a reasonable monthly wage.
Follow us on Twitter @NewsDayZimbabwe
Related Topics