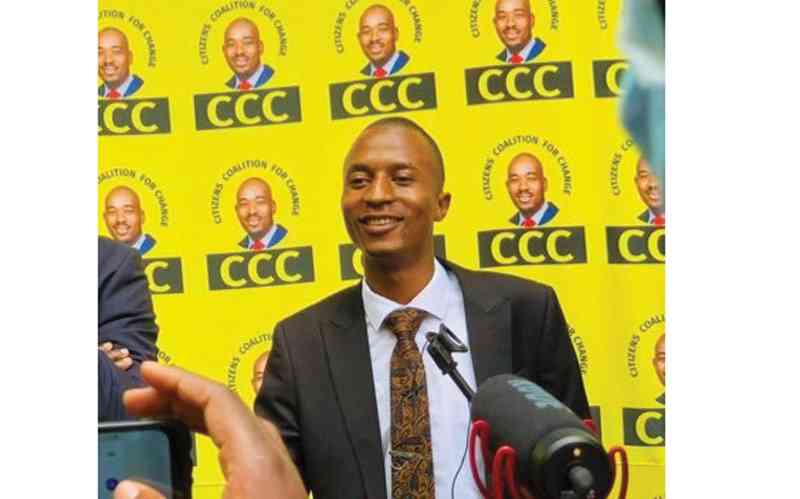 Citizens Coalition for Change (CCC) national deputy spokesperson Gift Siziba has been chosen to attend Obama Foundation's Democracy Forum in the United States.
The Obama Leaders programme was launched in 2018 to support and connect emerging global leaders (ages 24-45 years old). The programme began in 2018 to offer dynamic, collaborative, rising leaders from the United States and around the world an innovative one-year academic and leadership immersion experience.
He speaks to NewsDay (ND) deputy news editor, Nqobani Ndlovu.
ND: Please briefly tell us about yourself?
GS: Siziba is the national deputy spokesperson of the Citizens Coalition for Change led by Advocate Nelson Chamisa. He is the former national secretary-general of the youth assembly of the MDC.
A former student leader and activist, Gift was awarded the prestigious Joshua Nkomo Scholarship in 2011 as part of the top 100 students selected to study under the Strive Masiyiwa's Econet Scholarship.
He is also a Mandela Washington fellow and an Obama Foundation fellow. Holds a Master's degree in international relations from the University of Zimbabwe and is currently pursuing a PhD with the University of Free State in South Africa.
ND: You will be participating in the Obama Foundation's Democracy Forum in New York, and on November 17 you will participate in former President Barack Obama's closing session. What does that mean for you?
GS: The Democracy Forum is an important platform for me. As a democracy crusader and human rights defender I will have the opportunity to share my views on democracy and the economy to a global listenership.
ND: What do you think your participation at the event will mean to young people and pro-democracy campaigners in Zimbabwe?
GS: I will be able to harvest thought-provoking and different intellectual and worldwide views that will benefit not just me, but a wider audience of young people in Zimbabwe on whose behalf I'm raising the Zimbabwean flag higher.
ND: What lessons do you hope to learn from participating at the forum?
GS: The intersection of democracy and inclusive economy is a key discourse for me and the movement I belong to. In pursuit of a democratic developmental State anchored on the values of freedom, justice and solidarity — I hope to refine my thoughts and intellectual contribution to this field of knowledge. The role of thought leadership involves sharpening and shaping narratives of national significance. I hope to add my voice and also learn from the best.
ND: Do you think countries such as Zimbabwe have anything to learn when it comes to democracy from the United States where Obama served as a leader for two terms?
GS: Without a doubt! Zimbabwe as a young country, that gained its independence in 1980, has a lot to learn from the US and from Obama's leadership in particular. Leading with compassion and giving hope and reigniting the possibilities of a greater future that lies ahead.
ND: What challenges and opportunities face young people like you that are campaigning for the democratisation of the country?
GS: The young person is oppressed. He is a slave of fear and a victim of a failed economy. waking up the blessing of an empty stomach and a jobless existence — the young person cannot speak out.
When you deny us the freedom to speak — you're stealing so much from us. Language is what makes us human. Without free speech we are nothing. The young person should not be denied the right to speak freely.
ND: Any parting shots?
GS: The Democracy Forum will be live on the Obama foundation forum platforms — join us.
Follow us on Twitter @NewsDayZimbabwe
Related Topics