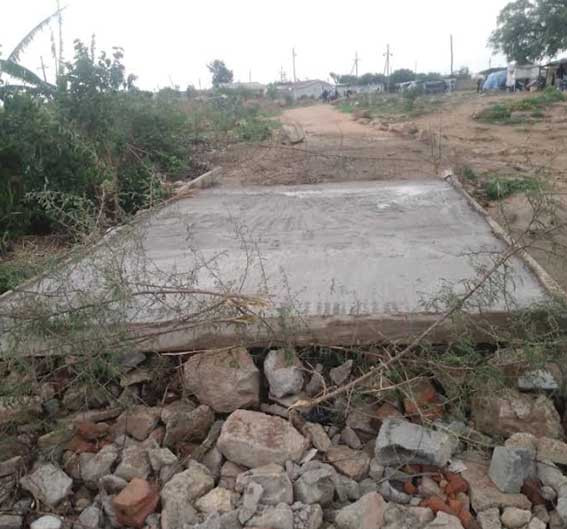 HLALANI Kuhle residents in Cowdray Park, Bulawayo, have joined forces with their councillor Kidwell Mujuru to construct a makeshift bridge to help them access other areas during the rainy season.
The area is impassable whenever it rains and usually presents a challenge for schoolchildren who have to walk on waterlogged ground as they go to school.
"The rainy season comes with a lot of challenges. Some areas become so swampy that we are unable to move to other places in the suburb. We end up using longer routes. I have been a resident here for more than three years now and drive everyday to work, during the rainy season, sometimes I am forced to leave my vehicle at home, it is very challenging," said July Makurumidze, a resident.
Another resident, Sithandekile Moyo said: "The bridge is an excellent initiative. We are going to benefit greatly from it, especially during this rainy season. The situation has been dire as schoolchildren find it hard to cross over to other areas because water accumulates in a specific area making it difficult and mostly dangerous for our children to cross."
Councillor Kidwell Mujuru (Zanu PF) said he sat down with residents of the Hlalani Kuhle area and led the initiative to build a bridge which will service Cowdray Park residents.
"The makeshift bridge will be a link between the Athens shopping centre and 7A and 7B areas of Cowdray Park. I managed to get pipes from the Bulawayo City Council, which we used to construct the bridge. I bought 10 bags of cement from my own pocket and donated rubble that was used in the construction of the bridge," he said.
Mujuru said what was left was gravel that would be delivered by council trucks.
Follow us on Twitter @NewsDayZimbabwe
Related Topics