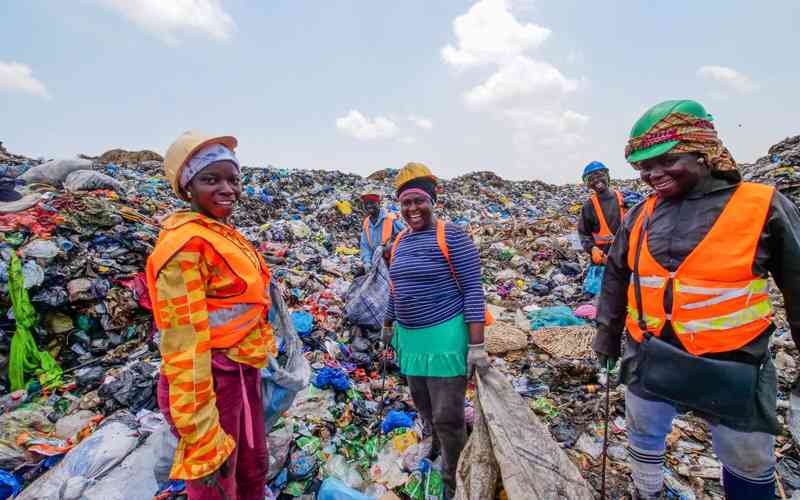 Eleven Evolution Charity Trust youths have formed a waste collection company which uses hi-tech electric tricycles to collect waste around Bulawayo.
Calling themselves Evolution Waste Collectors, the youths hope to generate income through waste collection.
Company director Zenzo Siziba said they started the waste collection project in July.
"We started by raising money to buy the tricycles. After raising enough money we bought the first tricycle from First Automotive Works (FAW) for US$3 800. FAW will be servicing the electric tricycle for the next two years," Siziba said.
Before purchasing the electric tricycles, the youths collected waste using refuse bags.
"The company aims to secure bigger contracts with larger companies such as Delta Beverages in the next five months, from where we will collect plastics and boxes. We want to buy our own bailing machines so that we stop hiring these machines. We hope that we will be able to raise more funds to purchase UD trucks," he said.
Bulawayo Metropolitan Affairs minister Judith Ncube hailed the youths for creating green jobs.
"We have been talking about involving every person in Bulawayo and us as citizens of Zimbabwe to take charge of ourselves and our environment. We thank all the young people involved in taking charge of their environment to achieve a safe and green city," Ncube said.
Council spokesperson Nesisa Mpofu encouraged other young people in Bulawayo to go green.
"When we talk of smartness we also talk about environmental smartness through use of green technology. The electric tricycle will assist us in lessening air pollution. The city belongs to us and young people need to be innovative and technology-driven to move Bulawayo forward," Mpofu said.
Related Topics