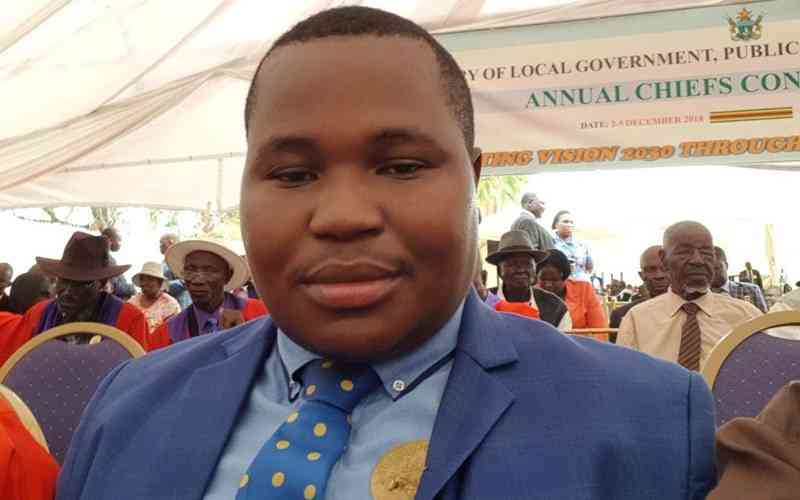 VICE President Constantino Chiwenga has been sucked into a chieftainship dispute in Lupane, Matabeleland North as reports also emerged that the newly appointed Chief Mabhikwa born John Khumalo allegedly has criminal records.
There is a dispute after Khumalo was recently appointed to succeed the late Chief Mabhikwa, born Vusumusi Khumalo who died in a road traffic accident on May 23 this year.
His appointment was announced by family member Donald Khumalo recently.
But the mother of the late chief, Sibonginkosi Sithole has written a letter to the Chiefs Council protesting the manner in which John was appointed.
"I am hurt and devastated that an acting chief has already been appointed without my knowledge as the mother of the late chief. I feel the appointment of the acting chief came early. I would not have been concerned if it had been done respectfully," she said in her letter.
The letter was copied to Local Government minister July Moyo, National Chiefs Council president Fortune Charumbira, Chiefs' Council deputy president Mtshana Khumalo, Lupane district development co-ordinator and the Lupane Local Board.
"The appointment of the acting chief was done by a panel of eight family members on account that Vice-President (Constantino) Chiwenga had tasked them to do so," she wrote.
"Therefore, my appeal is that if we can wait a little longer for the new season to start then an acting chief can be appointed following family tradition."
Chief Mabhikwa was 19 when he was installed in 2012, six years after his father, Edwin, died. John is a brother to the late Edwin.
An investigation, however, revealed that the acting chief has a criminal record having been convicted of various crimes.
A perusal of his previous crime record revealed that he was jailed nine years for illegal possession of a pangolin skin in October 2018.
He was jointly charged with a traditional healer Sithembiso Tshuma.
According to court records, John had first denied the charge before admitting that he wanted to use the skin to seek treatment for his niece's nose bleeding ailment.
He also said he got the skin from his co-accused when they appeared before Hwange provincial magistrate, Livard Philemon.
In another case, on September 8, 2011, John was locked up for stealing and selling three community diesel-powered engines worth US$6 000 in Jotsholo.
John, who was then Matabeleland North provincial Zanu PF secretary for legal affairs, was not asked to plead before he was remanded in custody by then Lupane magistrate Takudzwa Gwazemba after the State had opposed bail.
The court was told that in 2008, John was a ward councillor in Manganga and Kwarayi area where a non-governmental organisation, Norwegian Development Agency, donated two Lister water pump engines to the Jotsholo community for cattle-rearing projects.
It was the State case that due to vandalism of public property in the area, the engines were removed from the project and kept by a villager at his home.
After he lost the council seat, John allegedly collected the engines saying he was taking them for repairs.
He sold one of the engines to Zipra Veterans' Trust chairman Buster Willy Magwizi from whose home it was recovered by police after the community had made a report.
In April 2012, John was convicted and slapped with an effective one-year jail term for stealing the diesel-powered engines.
Matabeleland North Minister of Provincial Affairs Richard Moyo declined to comment on the chieftainship dispute.
"No Comment my brother, it's a family matter," Moyo said.
Related Topics