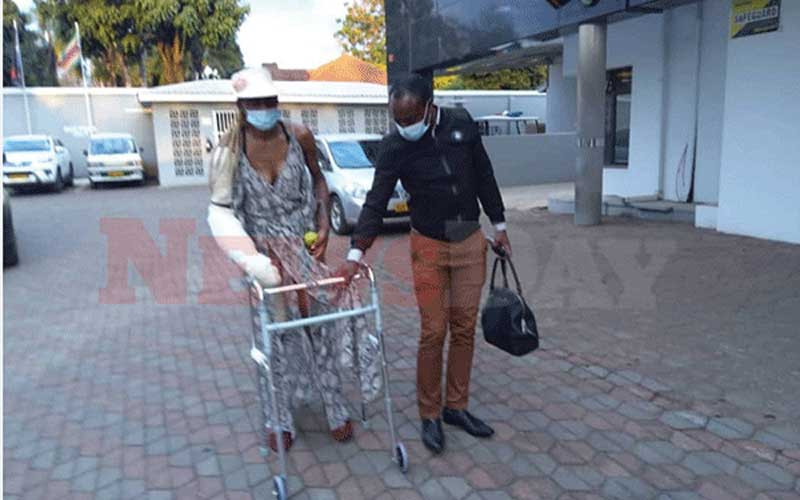 A HARARE magistrate has dismissed Vice-President Constantino Chiwenga's estranged wife, Marry Mubaiwa's application for refusal of further remand in a case where she faces money-laundering charges.
Mubaiwa had cited the court's inordinate delays in coming up with a trial date.
In dismissing her application, magistrate Taurai Manuwere said the delay in providing the trial date was not deliberate, but caused by the COVID-19 pandemic.
Mubaiwa, who was remanded to November 28 to allow the court to come up with a possible trial date, was being represented by her lawyer Ryan Sitotombe from Mtetwa and Nyambirai Legal Practitioners.
Prosecutor Lance Mutsokoti had asked the court for a postponement of the matter saying the password for a disc that contained information pertaining to the case was being analysed.
He added that Mubaiwa's matter was complicated and required extra-territorial investigations, hence should not be rushed.
But Sitotombe opposed the application saying Mubaiwa was not feeling well and should be removed from remand.
"The accused person has a right to a fair trial which includes the right to be tried within a reasonable time in an independent court. The charges are from 2019 and the investigating officer said investigations will complete sometime in 2020 but now three years after, there is still no trial date," Sitotombe said.
"We don't know how long they will take analysing the contents. In terms of the Constitution, it is also required to respect the right and freedom of the accused person.
"If the State is ready for trial, they can still summon the accused person especially considering her health status."
Mubaiwa, whose arm was recently amputated, is also facing separate assault and attempted murder charges.
Related Topics