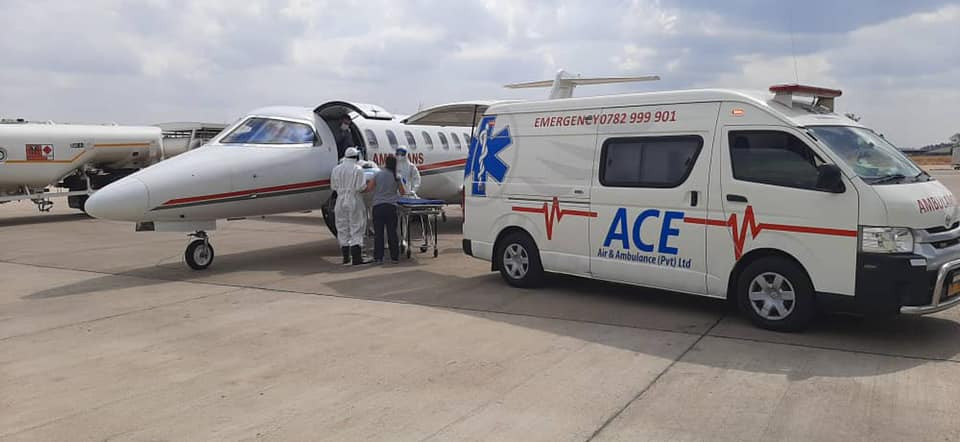 ZIMBABWE'S premier air ambulance service, ACE Air and ambulance has been listed as one of the finalists in the global The Air Ambulance Company of the Year Award by the International Travel & Health Insurance Journal (ITIJ).
Winners will be announced on October 27 in Athens, Greece.
Other nominees for the award include Europe based AirMed International and Redstar Aviation.
In a statement, ACE Air and Ambulance managing director, Herbert Fate said their nomination is in recognition of their many years of experience in the business where they have been offering the best care, safety compliance and quality control in their operations.
"We are humbled to be named among the global finalists. The ITIJ Awards are the leading accolade for the Global Travel and Health Insurance Industry, bestowing recognition to companies that surpass service excellence to their customers and clients and drive dynamism in the industry, showcasing distinction and innovation across all sectors that serve global travellers."
"In the face of shortages of currency, fuel, electricity, medical supplies, and drugs, confounding the economy, ACE Air and Ambulance has stalwartly defended its highest level of standards. As a result of this commitment to excellence, it comes as no surprise that it was EURAMI accredited within its first year of operation, with reaccreditation issued this year," he said.
Founded in 2015, Ace Air and Ambulance also operates in Mozambique, Malawi, Zambia, Angola, Botswana, the Democratic Republic of Congo and South Africa.
Related Topics