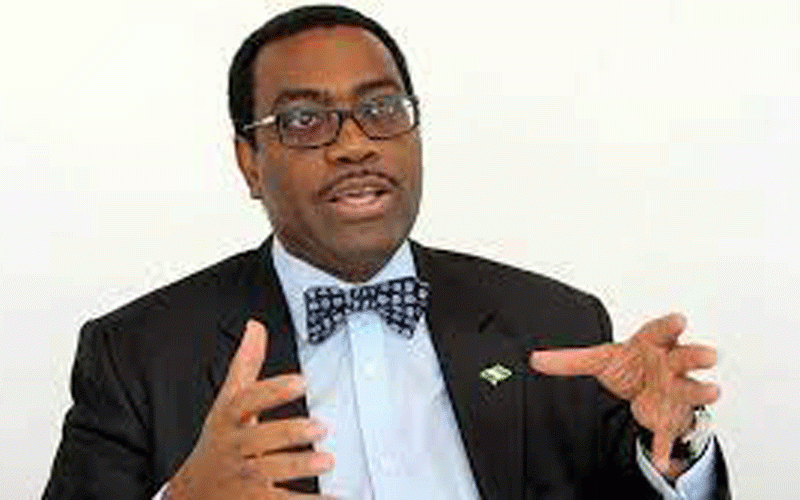 AFRICAN Development Bank president Akinwumi Adesina is doomed to fail in his herculean task of championing Zimbabwe's debt resolution as non-disclosure agreements in relation to fresh loans that the country is getting are frustrating his efforts, experts have warned.
The Zimbabwean government enlisted Adesina to help clear its long-standing external debt arrears.
This was revealed during deliberations at the ongoing 4th edition of the Zimbabwean debt conference hosted by Zimcodd and Afrodad in Bulawayo this week.
University of Zimbabwe (UZ) senior lecturer in the department of economics Phineas Kadenge told the Independent on the sidelines of the conference that Adesina's efforts were being hampered by the government's unwillingness to come clean on non-Paris club members' loans. These include China, Belarus and India, among others.
"His chances are slim. I was surprised because wherever he goes as our champion he will be asked to disclose the extent of our indebtedness which he cannot do adequately without accessing the information which is covered by non-disclosure clauses. I think it lessens his chances of succeeding. I think it is a difficult task to be a debt champion in a country like Zimbabwe starting from the figures themselves. The issue of non-disclosure makes it [impossible to] restructure the debt," Kadenge said.
Zimbabwe is in debt distress and experts have expressed the need for a restructuring before looking for fresh capital.
However, Kadenge said the government will need to independently assess its indebtedness. He added that the whole idea of non-disclosure clauses border on some aspects of the agreement, which the government is not comfortable with disclosing.
Lupane State University (LSU) lecturer and former cabinet minister Gorden Mayo said the government needed to draw lessons from other countries that tried to conceal debt.
"We saw what happened in Malawi when they tried to restructure debt and while they had a hidden debt. All hell broke loose. Zimbabwe should learn," Moyo said.
Related Topics