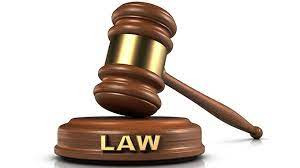 THE Law Society of Zimbabwe (LSZ) is set to hold an open day in Plumtree to offer free legal advice to residents to promote access to justice.
LSZ Plumtree co-ordinating officer Pride Rusike told Southern Eye that the event will be held at Plumtree Town Council offices on Saturday.
"This is an opportunity for anyone who wants to get free legal advice. Legal practitioners, officials from the courts, law firms, non-governmental organisations and development partners will be on hand to offer advice," Rusike said.
"Ordinary and Advanced Level students also have a chance to meet officials from law faculties to get advice on career prospects in the legal profession. This would be the first event of that nature in Plumtree although it will also be hosted in other parts of the country."
Rusike pointed out that people must be enlightened about their constitutional rights because justice has been limited in the country.
"Other key stakeholders that will take part at the Plumtree open day include the Judicial Service Commission, Zimbabwe Prisons and Correctional Services (ZPCS), and the Zimbabwe Republic Police (ZRP). ZRP must explain the role they play in the justice delivery system and how the offenders are taken to ZPCS," he added, further noting that the Zimbabwe Human Rights Lawyers Association would be showcasing its activities.
There will also be a soccer match at the event.
Related Topics