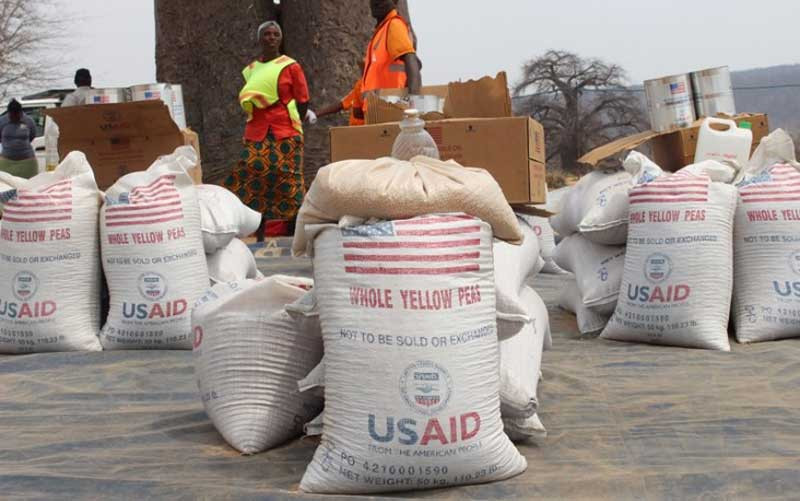 VILLAGERS in Lower Gweru, Midlands province have appealed for food aid from government after the area experienced poor cereal crop harvests during the 2021/22 agricultural season.
Lower Gweru is in natural region IV where rain-fed agriculture is a huge gamble.
Village head Lindiwe Nyathi yesterday told Southern Eye that several elderly persons and orphans in the area were food insecure.
"We appeal to government to urgently intervene with food aid. Most of our elderly people are now dying of hunger," Nyathi said.
"Our area is very dry and we usually get very low yields from the fields. The community urgently needs food assistance to avert hunger," he said.
The villagers are also appealing to government to decentralise the distribution of drought relief assistance to ease the travelling burden for the elderly.
The villagers' plea comes as the World Bank last week adjudged Zimbabwe as having the world's highest food inflation rate.
In March this year, the Famine Early Warning Systems Network warned that due to the poor start to the 2021/22 rainfall season and erratic rainfall, most parts of Zimbabwe would experience below average harvests. It said some of the critical areas would be Masvingo, Midlands and Matabeleland provinces.
In an unrelated matter, cases of livestock theft are rising in the Lower Gweru area.
"The constituency is experiencing high cases of stocktheft and the cases have been reported to the police so that they deal with the criminal elements in the area. People in the constituency are also urged to desist from holding social events without police authorisation as these unsanctioned gatherings promote violence and theft," Vungu Member of Parliament Omega Sibanda told Southern Eye.
Related Topics