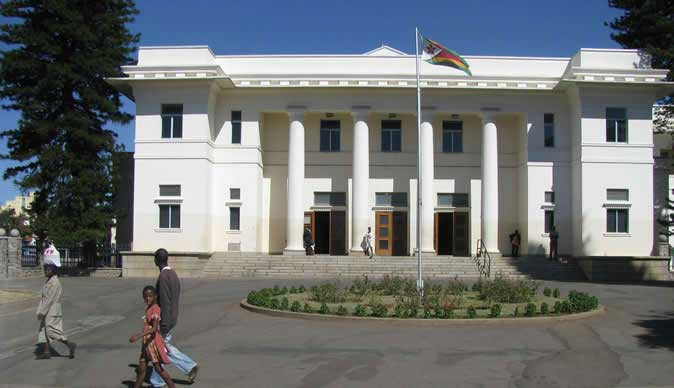 SOME Bulawayo companies have been forced to restock their shops at night to avoid clamping of delivery vehicles over parking fees.
Several shops have for years been using their entrances for deliveries.
The introduction of the vehicle parking management system has, however, seen the delivery vehicles being an easy target for clamping.
This was revealed in the latest council minutes, where city fathers called for a downward review of the parking fees.
Bulawayo City Council (BCC) contracted Tendy Three Investments under a US$2 million public-private partnership vehicle parking management system.
But there has been a public outcry over the high parking fees, with most of the parking bays now always empty as motorists prefer to leave their vehicles at home.
Latest council minutes on parking revenue show that some councillors want the parking fees reduced.
"Motorists were made to pay US$1 parking fees for each parking in a new bay. The contractor was also taking too long to improve the parking system's technology," the minutes read.
"Councillor Arnold Batirai felt that the parking fees should be revised downwards. At the moment, parking fees were expensive. Councillors should also be involved in the reviewing of parking fees."
Batirai was supported by Alderman Earnest Rafamoyo.
But councillor Edwin Ndlovu supported the vehicle parking system, saying what was needed was more awareness campaigns to educate residents and motorists on the benefits of the system.
Mayor Solomon Mguni said consultations had been made with TTI on various parking concerns,and a detailed report would be submitted soon.
Residents and motorists have petitioned the council calling for the reduction of the parking fees.
Council has said the vehicle parking system was aimed at creating revenue for the city and provide employment to hundreds of residents.
Councillors also raised concern over road carriage markings being done during working hours.
"This resulted in congestion in the central business district," the minutes read.
Follow Silas on Twitter @silasnkala
Related Topics