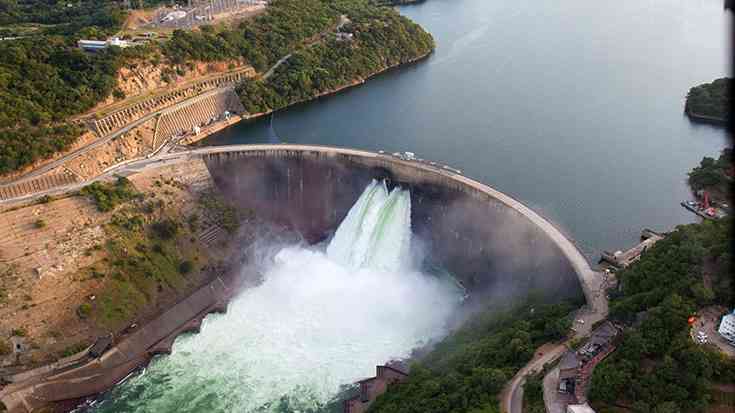 THE European Union (EU) has availed a €30 million package towards the Kariba Dam rehabilitation project.
The announcement was made by EU ambassador to Zambia, Jasek Jankowski during a visit to the project site on Thursday.
He was accompanied by Finance and Energy ministers from Zimbabwe and Zambia including officials from the EU, World Bank, African Development Bank.
"The project has demonstrated to be technically and extremely complicated in its daily management, but we can also say the two governments and the institutions involved want this project to be completed," Jankowski said.
"This is why today I am extremely happy to announce that an additional amount of €30 million grant from the EU will soon be mobilised to reinforce the financial envelope allocated to the plunge pool works.
"The final decision of the European Commission will take place in December. At that point the EU contribution to the project will be of more than €130 million mainly for the works to reshape the plunge pool."
Jankowski said a total of €83 million had been injected into the project since 2017.
Energy and Power Development minister Zhemu Soda, who is the current chairperson of the council of ministers commended the progress at the project site
"We also want to applaud Zambezi River Authority (ZRA) for their close involvement in the project. Had it not been their close involvement, the cost would have been more than what we are talking about," he said.
The project involves the rehabilitation of the Kariba Dam infrastructure by reshaping the plunge pool and rehabilitating the spillway.
Follow Obert on Twitter @osiamilandu
Related Topics