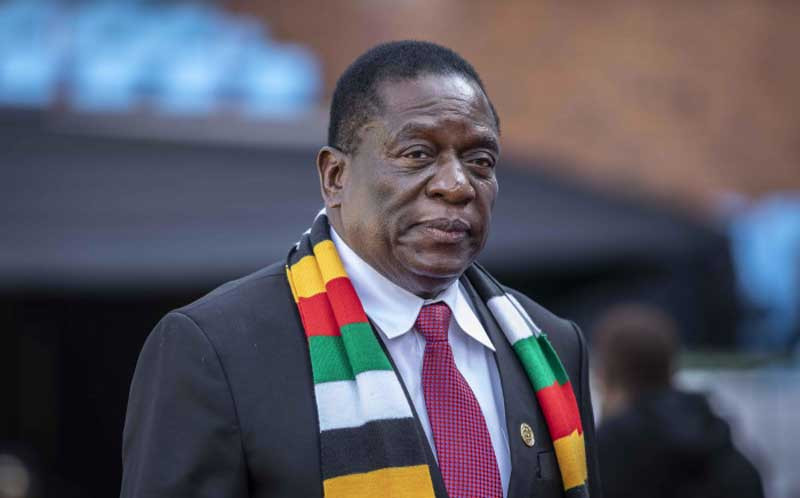 PRESIDENT Emmerson Mnangagwa yesterday indirectly admitted that Nelson Chamisa's Citizens Coalition for Change (CCC) is giving him nightmares ahead of elections scheduled next year.
Chamisa announced the formation of the CCC early this year, and went on to win 19 out of the 28 parliamentary seats during the March by-elections.
CCC delivered another election blow to Zanu PF, winning two local government seats in Bulilima, Matabeleland South a week ago.
"All the leagues of our party must be politically agile and versatile," Mnangagwa said yesterday in his address at the war veterans conference.
"Being stagnant is not an option, but instead adapt and evolve, taking into account the present socio-political realities.
"To this end, the modernisation approaches and strategies in our grassroots mobilisation work should be further improved."
Zanu PF is targeting five million voters in the 2023 elections to ensure victory.
The opposition CCC is targeting the same number, and has been making inroads in traditional Zanu PF strongholds in rural areas, according to surveys.
The ruling party has formed a war veterans' wing, a move meant to mobilise voters.
"This is important especially as we are facing detractors who are crafty, devious and desperate to destabilise our country and divide our people for their own ends," Mnangagwa said.
"Our detractors must never ever be allowed a foothold in any part of our country.
"The party and in particular you the war veterans, have the onus to be vigilant and alert."
Related Topics