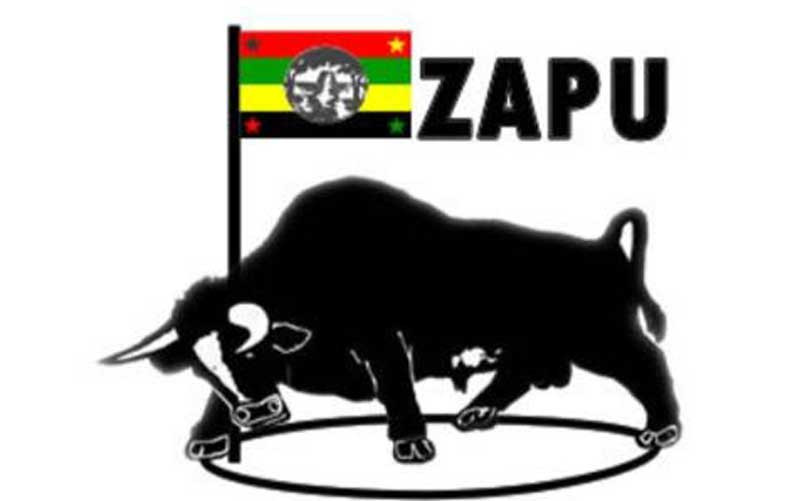 OPPOSITION Zapu deputy secretary-general Godfrey Ruvuyu has resigned from the party and position citing internal persecution and repeated attacks by fellow party members who have labelled him a sell-out.
In a September 4 resignation letter addressed to Zapu secretary-general Mthulisi Hanana, Ruvuyu said he had been tormented and his only option was to quit.
"I hereby state this with utmost respect and good faith that I have officially resigned from the party and your office as deputy secretary-general of Zapu. I assumed this office not because of my experience or influence, but because the party believed in my performance at party level and previous experiences and on that I say thank you for the support and guidance you gave me," Ruvuyu wrote.
He expressed optimism that Zapu would be great again, growing its support base across all provinces if it manages to tap into the wishes and aspirations of all Zimbabweans, regardless of ethnicity and regions of origin.
"Zapu needs inspirational leaders who can easily connect with its people, interface with them and find out what we can do for them. It's so painful to part ways with a party that we tirelessly worked for, got internal persecutions and labelled as vatengesi (sellouts) by rivals. But at this moment I think the difficult decision will have to be made and I say thank you for the support and love you have for me as a party," Ruvuyu wrote.
Zapu spokesperson Mso Ndlovu yesterday confirmed Ruvuyu's resignation.
"I can confirm that Ruvuyu has resigned from the party and consequently, his position as deputy SG. Only he can give a detailed qualification on his reasons for leaving. Zapu wishes him well in his future political endeavours as we are sure he still has unfinished political business to serve our people and country," Ndlovu said.
"He was, however, a conduit through which the leadership connected with the people. If it happened, credit goes to him. If not, he, like all of us, must take full responsibility," Ndlovu added.
The latest resignation comes barely four months after Zapu treasurer-general Future Msebele kaZulu resigned from both his position and the party citing an ideological shift by the current leadership led by Sibangilizwe Nkomo. Nkomo is the son of late former Vice-President Joshua Nkomo.
In a May 9 resignation letter directed to South Africa province branch chairperson Vote Moyo, Msebele kaZulu said he was leaving the party and all portfolios he held.
"I find that my conscience does not allow me to carry on with my duties. Therefore after much introspection and discourse with my family I have decided to lay down the baton. The revolution is a relay. It is my hope and trust that you will respect this decision taken by myself and my family," he said.
"I strongly believe that I have serious ideological differences with the current leadership. The party processes and procedures are not adhered to. It is no longer the party I joined and served for 13 years. Surely I'm not forming a new opposition party. I'm yet to think deeply about my future in the struggle. If I'm to continue fighting marginalisation of the minorities and fighting for democratisation of our State, I will consider a progressive and futuristic opposition party. I will think about it deeply when that time comes."
Party insiders, however, said most of the young party members were being lured to join Nelson Chamisa's Citizens Coalition for Change.
"New blood wants to accept the offer from CCC leader Nelson Chamisa. Old guard still wants to go it alone hence the party is likely to see a spate of resignations," said the insider.
Related Topics