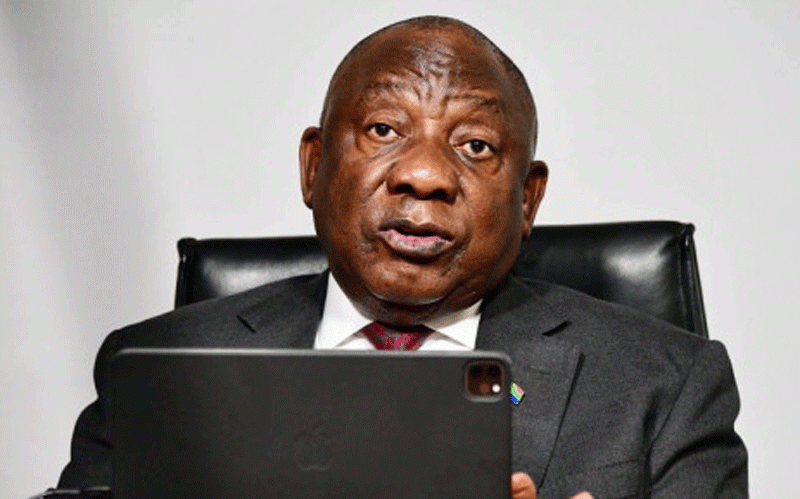 SOUTH African President Cyril Ramaphosa yesterday called for a Heads of State meeting to discuss migration in the region in the face of worsening Afrophobia in that country.
"We need to work together to ensure that all the country's laws are enforced by the relevant authorities firmly and consistently," Ramaphosa told that country's Parliament.
"Like any sovereign nation, we have the right to implement policies and measures that guarantee the integrity of our borders, protect the rights of South Africans and provide that all who reside in our borders have a legal right to be here.
"In the last few months, there have been engagements at ministerial and official level with counterparts from Lesotho, Botswana and Zimbabwe on migration issues. I think now as Heads of State, we can have a meeting on the migration crisis in the region."
His remarks follow an outburst by Limpopo province Member of the Executive Committee (MEC) Phophi Ramathuba, who was filmed while verbally abusing a Zimbabwean patient hospitalised in that country before the video went viral on social media.
Ramathuba accused the woman and other foreign nationals of suffocating South Africa's health delivery system.
There have been reports of protests outside some South African clinics such as Kalafong Hospital in Atteridgeville, west of Pretoria, targeting alleged foreign nationals.
For the past three weeks, suspected foreign nationals have been barred from entering the hospital.
This is in the face of rising anti-immigrant sentiment in the neighbouring country, with vigilante groups formed to target alleged undocumented foreign nationals, especially Zimbabweans.
In April, Elvis Nyathi, a Zimbabwean was stoned and burnt to ashes in a xenophobic attack in Diepsloot, north of Johannesburg.
Ramaphosa, however, said xenophobic attacks would not be tolerated.
"As we deal with the challenge of illegal migration, we must remember that we are a democracy founded on the rule of law. Acts of lawlessness, intimidation or humiliation directed at foreign nationals, documented or undocumented, cannot be tolerated," he said.
On Friday, the Zimbabwe embassy in South Africa released a statement condemning the MEC official's utterances.
The embassy said it "watched with shock and disbelief the manner in which the member of the executive council of health, Limpopo province, spoke to a Zimbabwean national who happened to be a patient in a hospital in the province".
"The embassy has been in contact with the government of South Africa, through the Department of International Relations and Co-operation, to whom it has conveyed the concerns of the government of Zimbabwe on the comments made by the MEC."
More than 200 people, mostly foreign truck drivers, have been killed in South Africa since March 2018, according to research by the Road Freight Association, which represents road freight service providers.
Groups of people claiming to be South African truck drivers have thrown gasoline bombs at trucks, shot at, stoned, stabbed and harassed foreign truck drivers to force them out of the trucking industry.
Many foreign truck drivers have lost their jobs, despite having valid work permits, or have been unable to return to work due to injuries or damage to their trucks.
Follow Problem on Twitter @probymasau
Related Topics