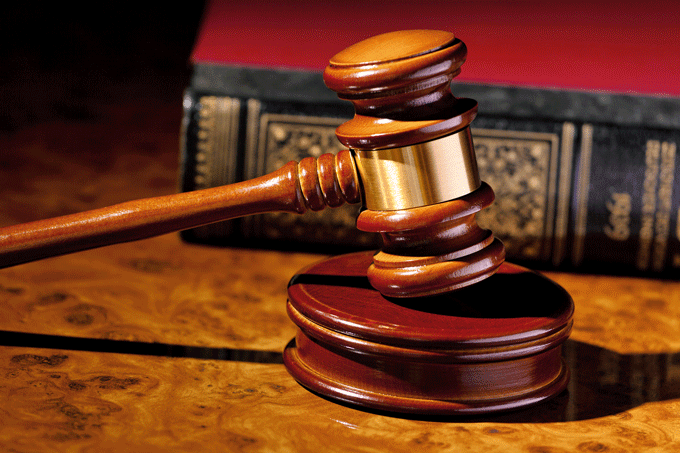 BY NKOSENTSHA KHUMALO A VILLAGE head from Hope Fountain's A2 Gasela has been jailed for seven years for striking his girlfriend's sister with a machete.
The village head, Qinisela Mlala (38), assaulted his girlfriend's younger sister Cindrella Banda after she refused to reveal her sister, Isabel Banda's whereabouts.
At the time she was assaulted, Isabel had gone to report assault against the village head at Waterford Police Station.
Mlala was being represented by Belinda Khuphe from Tavengwa Hara and Associates law firm. He pleaded guilty to attempted murder when he appeared before Bulawayo regional magistrate Dambudzo Malunga on Wednesday.
Malunga sentenced him to seven years of which four were suspended for five years on condition of good behaviour.
Prosecutor Naison Chivayo told the court that sometime in November last year at around 2000 hours, the village head went to his girlfriend Isabel's homestead in Village A1 to enquire about the rumours that she had gone to file an assault charge against him.
At the homestead he found the younger sister, Cindrella (21) who refused to disclose her sister's whereabouts.
Cindrella then accused him of assaulting her sister.
Mlala, who had a machete, struck Cindrella with it on the back of her head. She fell down and landed on her face.
Mlala continued to strike her with the machete on the right hand.
A motorist, who was passing by then flashed lights, which resulted in Mlala fleeing into a nearby bush. Cindrella was taken to a clinic for medical attention and the matter was reported to the police, leading to the arrest of the  village head.
The accused told the court that he was furious because Isabel had ended their relationship after she had persuaded him to leave his wife.
He alleged that she was a cheat.
The village head, who has three children, has been in custody since November last year.
 Follow us on Twitter @NewsDayZimbabwe
Related Topics