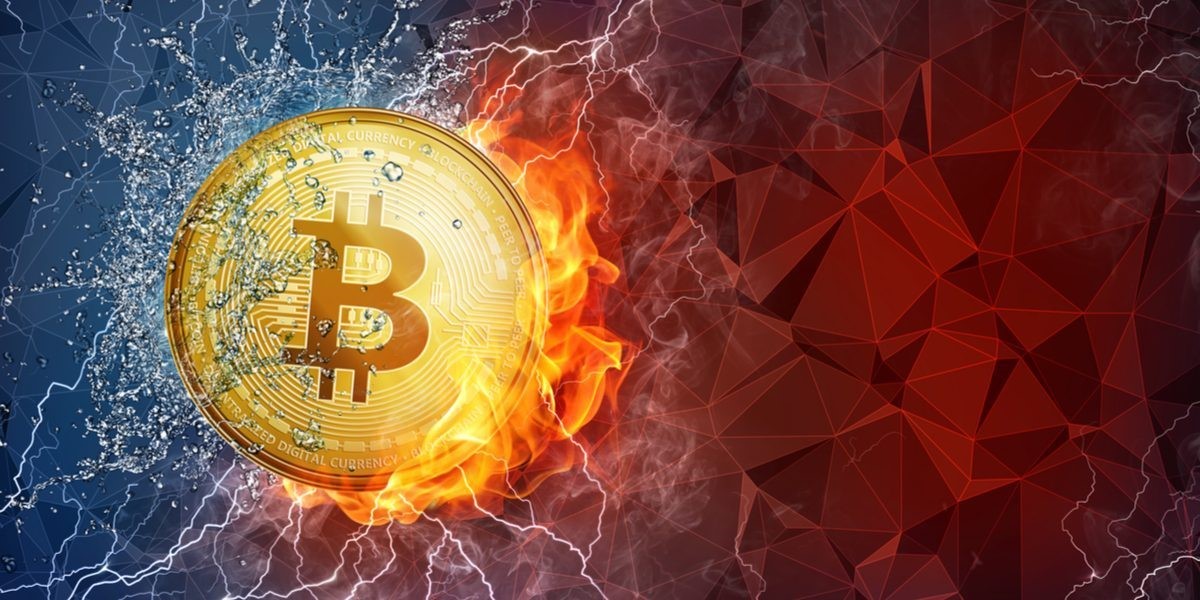 Worth only mere cents when introduced to the public in 2010, Bitcoin has, slowly but surely, risen through the ranks. The digital currency evolved from being regarded as just a computer geek and libertarian dream to one of the most cherished currencies of the contemporary era.
Bitcoin, along with the crypto market, witnessed a boom earlier this spring with the value of the digital coin hitting a record high of over $64,000 per unit. And while the price may have plummeted since then, it continues to be the star of the crypto show attracting investors and traders from all faces of life. In fact, recently the Latin American state, El Salvador, announced plans to accept Bitcoin as legal tender.
The Crypto Mania
Since the beginning of this year, the price of Bitcoin has been on a roller-coaster ride, registering blistering and stomach-churning surges and dips.  The popularity of Bitcoin has been sweeping the globe, from top media outlets to dinner table debates. Considering Bitcoin's current frenzy, many speculators and investors are strongly considering getting involved in the action.
Institutional investors are piling in with large corporate institutions such as MicroStrategy and Tesla investing big in this digital asset. Payments giants such as PayPal, MasterCard, and Square have also joined the crypto bandwagon, which has contributed to the Bitcoin narrative and helped solidify its position in the financial world.
Increased interest from both institutional and retail investors in Bitcoin and other crypto coins has many underlying reasons which include their decentralized nature, lower transaction fees, deflationary properties, high liquidity along with ease of use and availability. Additionally, the availability of trading platforms, such as bitiq, has emerged as a safe haven for novice crypto traders, attracting many to the volatile crypto playground with hopes of earning big.
Rising Security Concerns
However, with the Bitcoin movement gaining traction, fraudsters and scammers have also been gaining ground to exploit such a lucrative sector of the market. The number of publicized hacking events has also been on the rise. With the Bitcoin network being decentralized, it is largely unregulated raising security concerns within the space.
Many investors are new to the Bitcoin scene and are still learning to navigate the turbulent waters of this volatile crypto sea. Due to this, they are unsure of how to protect their investments as hackers are always coming up with new ways to steal them. The fact is, though, that many investors forget or lose their private keys, which poses another threat. Having lost the private keys, you can bid their precious crypto coins farewell. Therefore, here are some ways you can ensure your Bitcoins are safe:
Using A Cold Wallet
Cryptocurrency storage can be made safer by using a cold wallet, also known as a hardware wallet. It stores the user's private key and the address on devices not connected to the Internet. The software usually runs in parallel, taking the risk out of exposing private keys, so the user can see their portfolio without putting theirs at risk.
Among cryptocurrency storage methods, cold wallets are considered to be the most secure solution. It reduces the probability of your Bitcoins or other crypto coins being compromised since they are kept completely offline.
A Regular Update Of The Wallet Software 
Regular software updates are absolutely necessary for Bitcoin and crypto owners as wallets running on outdated software tend to become an easy target for hackers. With the latest wallet software, any previous vulnerabilities within the software such as bugs, cracks, or loops are fixed, making it difficult for hackers to breakthrough.
Thus, the latest security updates and protocol may have allowed us to evade a crisis that may have put our coins at risk.
Storing Private Keys Offline
If you are using some sort of e-wallet to store your cryptocurrency, storing your private key off the grid physically could be a smart idea. This could be useful even if you're using a cold wallet to store your coins. The main idea is to keep your private keys safe and out of reach of unwanted hands such as hackers.
You could, for example, write down your private key on paper instead of keeping it on your computer. This is, however, risky as well as you run the risk of losing it. Therefore, ensure you keep them in a safe, place; one you won't forget.