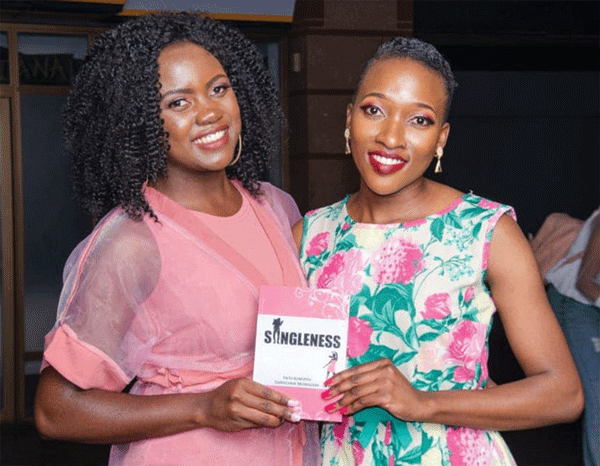 BY LIFESTYLE CORRESPONDENT A NEW book Singleness penned by local authors Gamuchirai Nkomazana and Faith Kamupita  offers deep insights into the challenges and pressures that Christian single women have to deal with in a society that places great emphasis on formalised relationships.
According to Kamupita, the book was written when the authors were still students at the University of Zimbabwe, where she said they witnessed colleagues jumping in and out of relationships.
"Having experienced all the emotions of being single and seeing how people just rush into marriage, we felt the need to address the phase. I am so glad God pushed us to do it. It's been quite a journey," Kamupita said.
Nkomazana added that they wanted their readers to relate with the subject so they injected their personal experiences into the book.
"We decided to get deep and personal, which was hard to do, by the way. We owned our stories and it made our book different from other books. The most beautiful thing about it all is that opening up gave us healing, closure and wholeness before we even launched the book," she said.
Kamupita, however, noted that it was not easy combining their thoughts in writing, but "the whole process was smooth" because they trusted each other and made compromises along the way.
They also prayed and fasted together during and after the publication because for them the experience was "an incredible and eye-opening journey".
The authors are elated that they are receiving tremendous feedback from readers, and they believe the book is speaking to many people.
Their desire was for people to appreciate and understand their singleness phase before committing to a relationship.
"Our desire is for people to maximise the singleness phase to become the best version of themselves in all regards because a better you is a better partner and ultimately a better parent," she said, adding that they also wanted single people to enjoy their peace without being pressured into relationships before time."
Follow us on Twitter@NewsDayZimbabwe
Related Topics