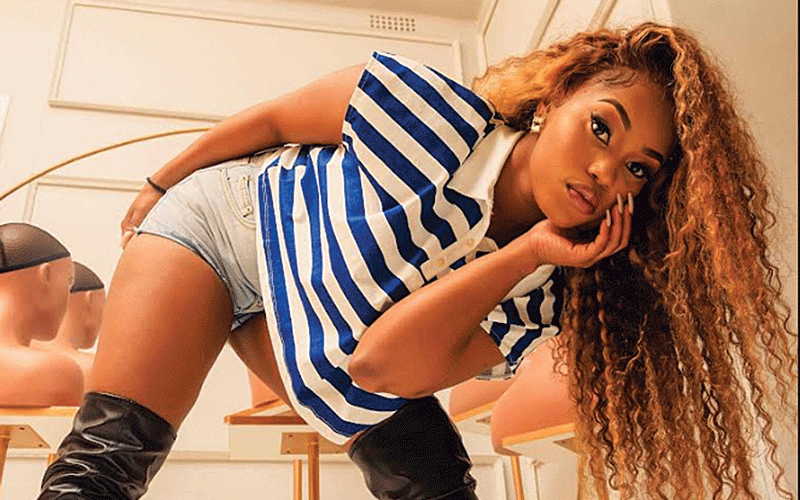 THE love and passion for music is what drives Afro-pop singer Thamsanqa "Tamy" Moyo to continue making music.
Over the years, she has carved a niche in the competitive and male-dominated showbiz industry with her charming voice, leaving fans awe-struck.
Tamy is hoping for the best after being nominated for the Best Female Southern Africa at the forthcoming Afrimma awards 2023 set for Dallas, US this coming Sunday.
In her category, the Ndibereke hit-maker will go head-to-head with nine other female artistes who include compatriot and South African-based amapiano queen Sha Sha.
The other nominees in the same category are South Africa's DJ Zinhle and compatriots Ami Faku, Makhadzi, Tyla and Nadia Nakai while from Zambia and Botswana there is Towela and Mpho Sebina, respectively.
Also nominated for the Afrimma gong is dancehall president Winky D under the Best Male Southern Africa category where he will battle for honours with the late South Africa heavy weights Costa Tich and AKA, alongside Musakeys, Dj Maphorisa and Sjava (all from Mzansi).
Tamy told NewsDay Life & Style that she feels honoured to be nominated for the Afrimma 2023 award.
"I really feel very blessed to be nominated in a category with so many incredible women who are just as well polished in their craft. It is encouraging, to say the least, that this is where I am in my career and I am thankful," she said.
"This is my first time to be nominated for the United States of America's edition of the Afrimmas having been nominated twice for the Ghanaian edition in the last three years which I don't take for granted either. I am thankful and just as grateful for this new one."
Tamy needs national support in terms of votes if she is to bring the award home.
"I am just urging every Zimbabwean and Tamy supporters to go out and vote for me on the Afrimma website under Best Female in Southern Africa Category. Your support is greatly needed and welcome," she said.
"I am thankful for those who have already voted and supported my career thus far."
From the time she launched her musical journey to date, Tamy reckons there has been immense and commendable growth in the creative industry.
"The industry comes with its challenges, but there is a greater appreciation of our own creatives and it's wonderful to be part of this change," she said.
"People are beginning to recognise Zimbabwean art and beginning to talk about it in the necessary spaces internationally. I am honestly so proud of these strides."
Knowing the bigger picture and vision for her keeps Tamy going as she reckons, the songstress is working towards fulfilling so many big dreams.
"My love and passion for music is what drives me to keep making music and do what I do. I have always been inspired by those who came before me like the late Chiwoniso Maraire, Beyoncé, Rihanna and a lot more who have excelled in their craft undoubtedly," she noted.
"I always feel the need to keep going and keep digging deep within myself to find enough strength to work towards the vision.
"The support and outpouring of love from the supporters and fans also keep me strong and determined to do more together with the love of my family. Lastly, just knowing how God blessed me with a gift that I must use and share with the world keeps me motivated."
Tamy is working on her forthcoming extended play titled Short & Sweet to be released soon.
"I have got a project called Short & Sweet coming very soon. In the meantime, that is all I can share. I am just encouraging people to stream my music on all online platforms and listen on local stations as well," she said.
The songbird's life is mainly absorbed in music as she is hardly away from it.
"I am always so engrossed in music and the work of it. I find myself spending time out with my family who give me their unconditional love and understand me away from the music," she said.
As a word of advice, Tamy said: "To young people I say, take it easy and allow yourselves to grow into your own, never be discouraged and never take rejection personally. Keep grinding and be grateful."
Follow us on Twitter @NewsDayZimbabwe
Related Topics