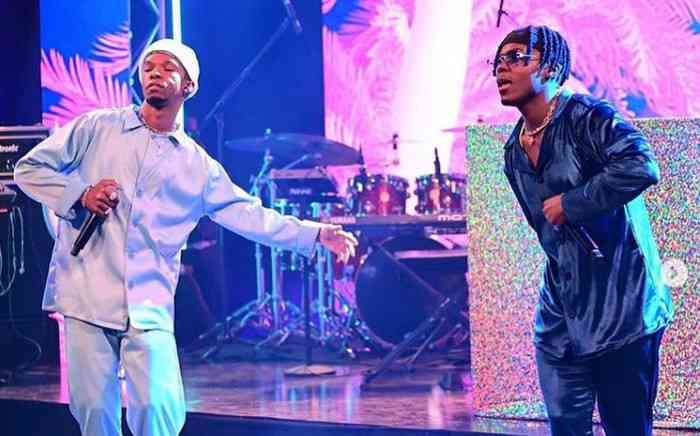 POSTERS are up all over the streets and the euphoria of the inaugural Kadoma July Festival has gripped the showbiz scene.
What is now left is for the headlining act, South African Afro-pop music duo, Blaq Diamond, to touch down at Robert Gabriel Mugabe International Airport tomorrow afternoon ahead of the highly anticipated concert.
Award-winning arts promoter 2 Kings Entertainment is behind the organisation of the one-day festival, that will also feature local acts songbird Ammara Brown, dancehall chanters Nutty O, Bazooker and Uncle Epatan alongside popular wheelspinner DJ Lroy.
Festival organiser Dee Nosh yesterday told NewsDay Life & Style that the stage was set for the festival and urged fans to come in their numbers to welcome Blaq Diamond at the airport and for the show.
"Our headlining act from South Africa, Blaq Diamond will touch down at Robert Gabriel Mugabe International Airport on Saturday (tomorrow). One of the supporting acts, Ammara Brown, who is now based across the Limpopo River, is already in the country, she arrived on Monday," he noted.
"From the airport, Blaq Diamond heads straight to Kadoma for a sound check. Some lucky fans will have the opportunity to mix and mingle with Blaq Diamond at The Odyssey Hotel before the performance."
Dee Nosh said the festival tickets were selling well, adding that early bird tickets were sold out.
"We released the advance tickets on time as part of our planning to ease pressure on fans and avoid unnecessary queuing on concert day. We are happy with the response as an indication of how fans have endorsed this festival and its line-up," he said.
"Everything is now set for the festival as all the performing artistes are ready for the show. All the performing artistes are unique and command different followers due to their art. They have the talent and ability to send fans wild through their energetic performances."
Dee Nosh said the festival, that has been added to their calendar of events, would be an annual event meant to provide a platform for local artistes to share notes with international talents.
Related Topics