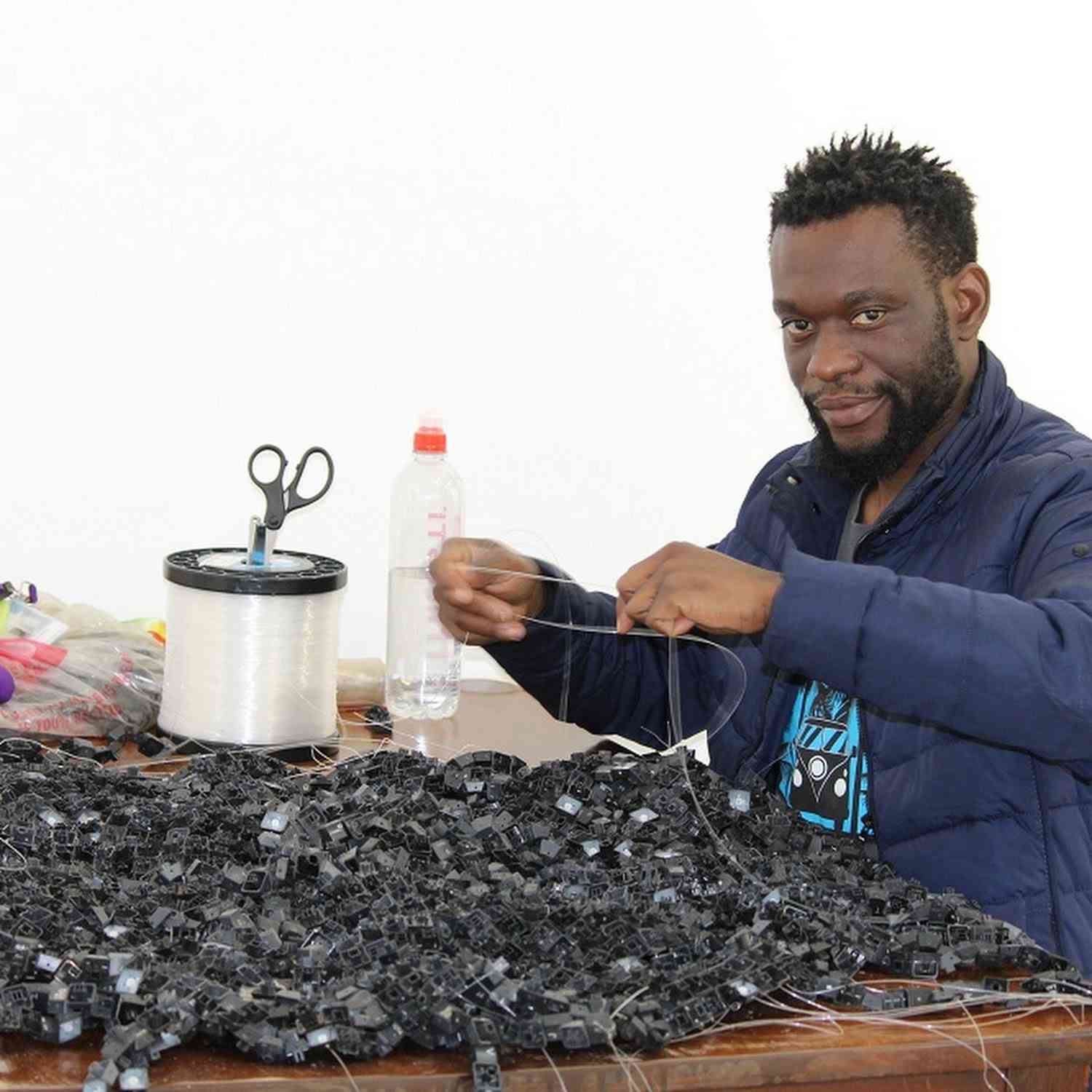 CONTEMPORARY visual artist Moffat Takadiwa says the 2008 crisis pushed him to utilise garbage in creating artefacts.
Takadiwa uses bottles, spray paint, perfume cans, old toothbrushes, electronic waste, among others to design various objects.
Speaking in an interview with Alpha Media Holdings chairman Trevor Ncube on the platform In Conversation with Trevor, he said the 2008 crisis pushed him into art.
"My work involves everyday refuse, so I am more of a gargabe collector. I work with refuse to reflect oneveryday lives of mostly Zimbabweans and tell the Zimbabwean story through these objects.
"At first when I was still studying arts at Harare Polytechnic around 2006, 2007 up to 2008, you realise that was more like a very difficult time for the country and it was difficult for every student to find traditional art materials. Somehow we ended up looking for something else which we could use to produce work and submit our assignments," Takadiwa said.
He added that the idea of using garbage in art was reinforced by the environment in which he grew up in.
"I grew up surrounded by consumables, so I think maybe the love for objects goes way back to when I was young. My entire teenage life I was surrounded by these objects and their outlook, design and colour.
"The main crux of my work is to give life to these materials which are lifeless. I look at everday refuse — these are from what we use as consumer objects and what we throw in the bin."
Takadiwa added that he has created employement through his art.
"I have a small team outside the studio, people who go around the garbage sites, most of them used to be vagabonds and I ended up recruiting these people to work with me to mobilise certain items and they bring these items to my studio."
"There are a lot of narratives which I try to build around what's in the trash.
"So I observe carefully what we use as Zimbabweans, it might be to a particular community or society or group of of people. I narrow down to maybe questions like: why do we have so many perfume cans in a dumpsite?"
Follow us on Twitter @NewsDayZimbabwe
Related Topics