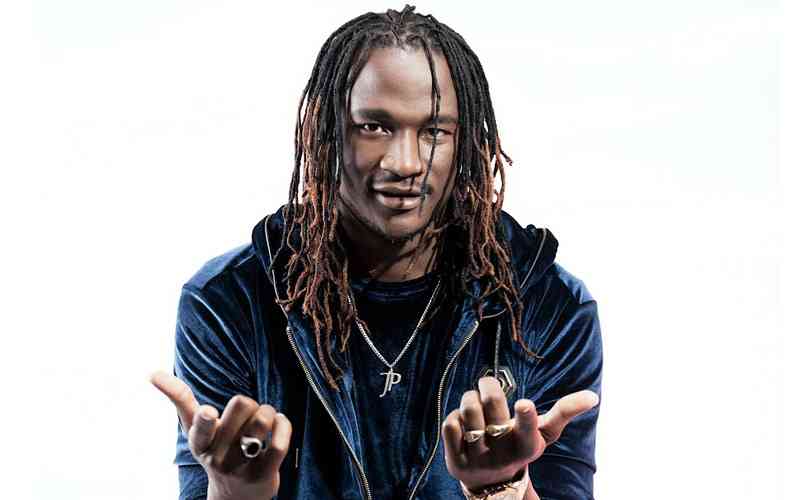 FROM people paying for him to get off the stage, Jah Prayzah did not lose hope and years later, he has become one of the music stars in the country drawing thousands of fans to his shows.
Backed by his 3G band, the Uzumba-bred singer has not only become the fans' favourite but is also highly sought after by promoters because he brings with him brisk business at live concerts.
As he continues to make inroads in the cutthroat music industry, Jah Prayzah recently made his debut at the 11th edition of the prestigious Victoria Falls Carnival in Victoria Falls.
This weekend Jah Prayzah, born Mukudzeyi Mukombe, takes his artistry to another level with album launches in Harare and Bulawayo, respectively. This is a feat many musicians of his generation are yet to achieve.
Gateway Stream Media (GSM), which is a member of the Rainbow Tourism Group, has partnered with Jah Prayzah for the launch of the two albums namely Chiremerera and Maita Baba.
The launch voyage starts tonight as Jah Prayzah is set to prove his mettle with the traditional Chiremerera, his 12th album at Old Hararians Sports Club.
At the launch he will be supported by songbird Feli Nandi, jiti musician Baba Harare and internationally-acclaimed Afropop band Mokoomba.
Abisher Palmer will be the director of ceremonies while DJ Luckie Dee and DJ Iroq will be rocking it on the turntables.
On Monday, Jah Prayzah dropped Sarungano a first single off the album Chiremerera as an appetiser ahead of tonight's launch.
The single that has an accompanying video features songstress Feli Nandi and few hours after it's release, it amassed more than 250 000 views on YouTube, becoming number one trending for music on its release.
The Sarungano video, which was directed by award-winning director Vusa Blaqs, was set in South Africa and depicts a sad love story which sees a peasant couple's emerging love being cut short by their jealous master.
Feli Nandi comes in with beautiful melodies that match Jah Prayzah's as well as his energy.
A few hours after the Harare launch, the lanky singer heads to Queens Sports Club in Bulawayo for yet another launch.
This time it's an Afropop album titled Maita Baba which is Jah Prayzah's 13th addition to his rich discography.
"We are launching two albums — Chiremerera a traditional album and Maita Baba which is an Afropop album. This way we have everything for everyone. We are ready for the launch," Jah Prayzah promised his fans.
"I urge people to come in their numbers for both launches because we are not making a show on those nights, but we are creating moments that will live forever in your hearts.
At the second launch, Jah Prayzah will be supported by both local and some of South Africa's music finest.
Among the performers are Mzansi's DJ Tira and Nomfundo Moh, South Africa-based Zimbabwean singer Shasha, Asaph, Ma9ine, Mzoe 7, Msiz'kay and Iyasa while Babongile will be the director of ceremonies.
"We are excited to be working with Jah Prayzah on the launch of his two albums. We are honoured that Jah Prayzah has chosen to partner Gateway Stream Media once again in the launch of his albums," Elton Kurima Gateway Stream Media manager said.
"We are confident of great shows on the two days in the two cities."
Jah Prayzah has several hit albums to his credit including Sungano Yerudo (2013), Jerusarema (2015), Tsviriyo (2013), Chitubu (2018), Mdara Vachauya (2016), Hokoyo (2020) and Gwara (2021).
Follow us on Twitter @NewsDayZimbabwe
Related Topics