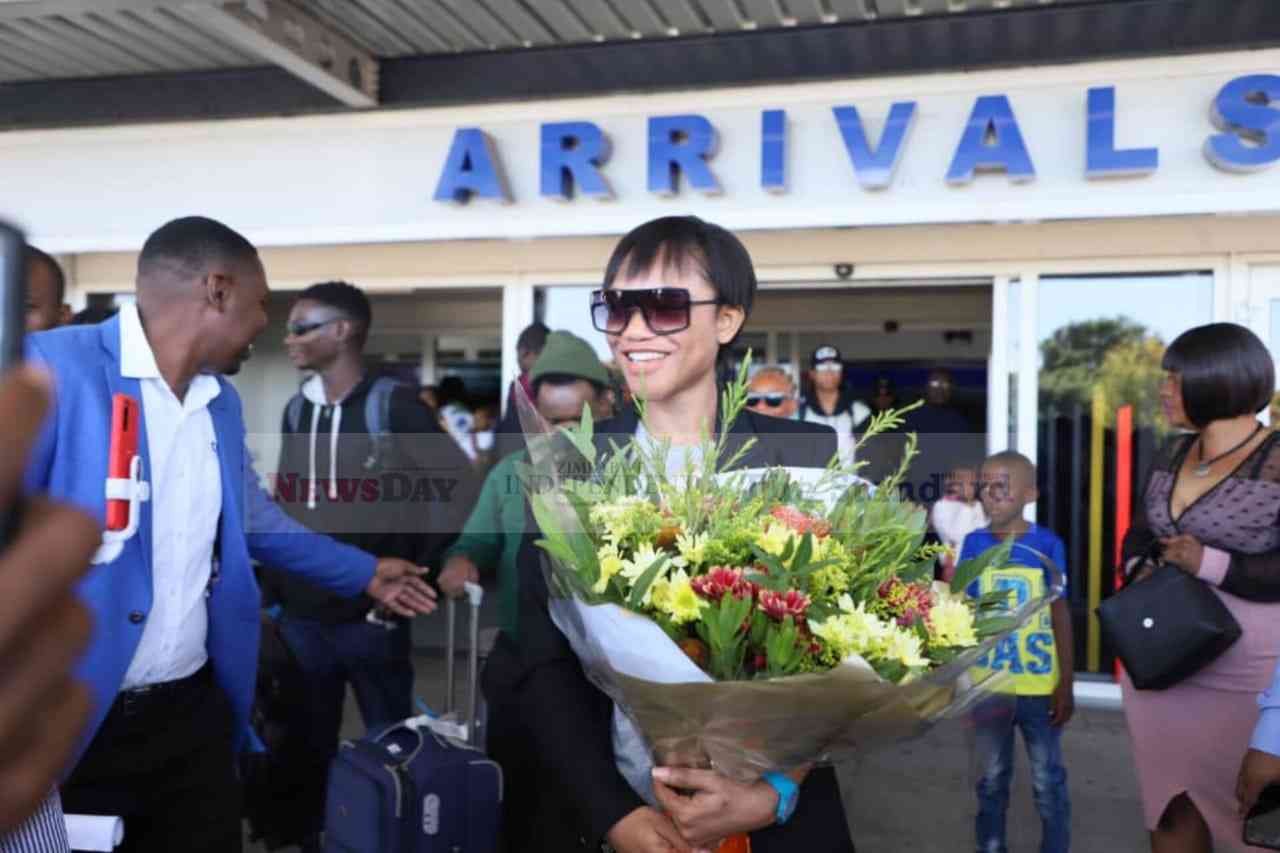 LOCAL gospel artistes have the opportunity to work with visiting Nigerian gospel singer Ada Ehi, who has said she is open to collaborations during her stay in the country.
Born Ada Ogochukwu Ehi, the award-winning singer touched down at Robert Gabriel Mugabe International Airport yesterday with her eight-member band ahead of her concert tomorrow at the Harare International Conference Centre.
Gateway Stream Music, a local entertainment company, which is a subsidiary of Rainbow Tourism Group (RTG), is behind the concert.
"My message for my fans is that Zimbabwe is always and will always be Jesus," she said.
"I always look forward to collaborating and featuring Zimbabwean artistes. I am open to collaborating with any of the artistes who will be sharing the stage with me. If we both like the music, why not?" she said.
The I Overcame hitmaker makes a return to Zimbabwe after her first trip in 2017.
RTG spokesperson Pride Khumbula said Ada Ehi would be in the country for some days and would be available for a meet-and-greet with fans tomorrow.
"The tickets are selling well and tomorrow afternoon (today), Ada Ehi will be here at the Rainbow Towers before the concert for a meet-and-greet. She will be meeting and greeting the fans who will be buying the tickets as well," Khumbula said.
At the concert, Ada Ehi will share the stage with local artistes namely Everton Mlalazi, Janet Manyowa, Michael Mahendere, Nyasha Mutonhori, gospel couple Ellard and Sharon Cherayi, among others.
Popular radio personality Yvonne Tivatye will be the director of ceremonies at the concert.
Tickets for the concert are on sale at US$20 standard and US$50 for VIP.
One can get the tickets from The Rainbow Towers Hotel and Conference Centre, Med Orange Pharmacies or New Ambassador Hotel.
The concert will be livestreamed on the Gateway Stream Music pay per view platform to give the diaspora audience and those local fans who may not be able to physically attend the concert the opportunity to watch the show from the comfort of their homes.
Related Topics