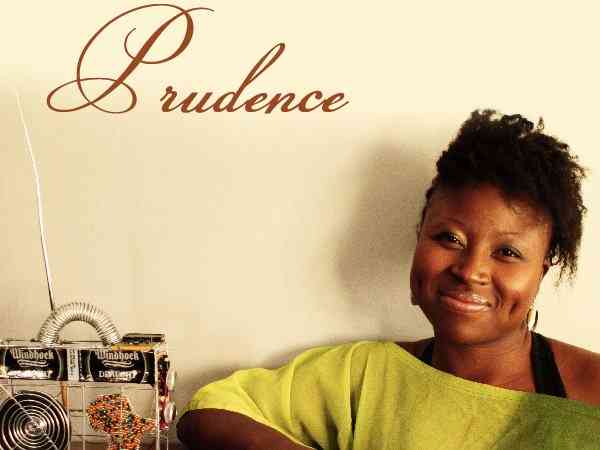 LOCAL promoters appear to largely shun promoting jazz music and the reason they give is that unlike other genres such as sungura and dancehall, it does not offer good monetary returns.
Often described as classy music for the elite, locally jazz music is hardly played in kombis, nightclubs and other places, yet it is considered the world's finest music.
Jazz is a genre of music that originated from African-American communities of New Orleans in the United States during the late 19th and early 20th centuries, with its roots in blues and ragtime. Since the 1920s, which became known as the Jazz Age, the genre has been recognised as a major form of musical expression in traditional and popular music.
In November 2011, the United Nations Educational, Scientific and Cultural Organisation (Unesco) declared April 30 as the International Jazz Day to highlight jazz and its diplomatic role of uniting people in all corners of the globe.
The International Jazz Day is chaired and led by Unesco director-general Audrey Azoulay and famous jazz pianist and composer Herbie Hancock, currently serving as a Unesco ambassador for intercultural dialogue and chairperson of the Herbie Hancock Institute of Jazz.
Despite boasting Afro jazz artistes such as Victor Kunonga, Jabavu Drive and Summer Breeze, among others who all emerged after the Harare Mambos, Broadway Quartet, The City Quads, Pat Travers, Da Black Evening Follies and Epworth Theatrical Strutters who were prominent during the 1950s through to the 1960s — the genre has remained "neglected" locally.
The once-vibrant Winter Jazz Festival, courtesy of Josh Hozheri of 105 Promotions that was meant to celebrate jazz music in the country, has failed to self-sustain.
No doubt, thrilling times lie ahead for the local starved jazz music fans as the jazz spark that appears to have eluded them is set to be reignited at the International Jazz Day concert on Sunday at Reps Theatre in Belgravia, Harare.
As part of efforts to commemorate the day (International Jazz Day) and its front runners in Zimbabwe, Unesco has joined hands with The Repertory Players, Herbie Hancock Institute of Jazz and Music Without Walls (MuWiWa) to host the local concert.
The country's "Queen of Jazz", Prudence Katomeni-Mbofana headlines a stellar line-up of fresh voices and seasoned artistes set to perform at the potentially explosive concert.
Katomeni-Mbofana will share the stage with Carl "Carlo Music" Tinarwo and AneUnhu Gwatidzo, featuring live sets of Tatenda Chio Rushwaya and Brian Nhanhanga.
Also, part of performers at the show are Makanaka Sana alongside Nehoreka, Elvis Chikiwa, Bonani Moyo and Owen Shamu, while the main performance will be a set of Zimbabwean township jazz classics arranged and directed by Imbuwa Mubu and played by a 25–30 piece band comprising music students from various Harare schools.
Concert spokesperson Anesu Joanah Lioga told NewsDay Life & Style that they hope to give insights to the younger generation and showcase what jazz is really about from a Zimbabwean perspective.
"This celebration is the brainchild of our director Imbuwa Aongola's vision to bring more awareness to the genre that is nearing extinction in Zimbabwe. We wish to bring families in their numbers not just to support the artistes that are performing, but to also experience the nostalgia of what remains of local jazz," Lioga noted.
"Similar to how the global goal of this day (International Jazz Day) seeks to unite different cultures, our aim is to have our audience enjoy a family friendly event that celebrates our local artistes while also pushing our emerging artistes to learn from and perform with their industry seniors."
Lioga said preparations for the concert were at an advanced stage.
"After frequent rehearsals and navigating hectic scheduling, the performers and the band are set and ready to stage a memorable show," she said.
"We have Katomeni-Mbofana and AneUnhu Gwatidzo performing their originals, while there will also be a tribute to Zimbabwe's township jazz classics such as the late James Chimombe's Kudakwashe, Tanga Wekwa Sando's Buhera and others that will be revealed on the day."
She continued: "In the spirit of our theme of re-introducing jazz classics, these songs will be reimagined specifically for a new audience and a set for a full band."
"We will be witnessing the Queen of Jazz herself Katomeni-Mbofana demonstrating her knowledge and experience through performance to aspiring young artistes who wish to pursue an endangered genre."
Meanwhile, the global International Jazz Day programme will include an extraordinary range of events in more than 190 countries, with concerts and performance-based initiatives complemented by wide-ranging social outreach and educational activities.
The flagship Jazz Day event, dubbed All-Star Global Concert, according to its organisers, will feature an extraordinary selection of jazz performances from Austria to Zimbabwe.
The All-Star Global Concert will have performances from China, Lebanon, Morocco, South Africa, Zimbabwe, France, Brazil, Austria and Honolulu, San Francisco and the United States.
The concert will be live-streamed on jazzday.com, unesco.org, hancockinstitute.org, the International Jazz Day YouTube and Facebook channels, and other outlets. In a statement, Unesco director-general Azoulay, recalling the significant role played by jazz in modern history, said: "On this International Jazz Day, musicians around the world are once again answering, in great numbers, the resounding call for peace through music.
"Born out of struggles for justice, jazz inspires us to build a future that reflects its spirit — united in the celebration of diversity. Join us on this "Jazz journey around the World" and witness the power of music."
Looking back on 12 years of International Jazz Day, Hancock remarked: "As the world's largest, most inclusive celebration of jazz music, International Jazz Day unites people across the globe. Jazz has always been about expanding boundaries — inspiring musicians towards the future and its infinite possibilities.
"This year, we are thrilled that the All-Star Global Concert will reflect this expansive identity in a new way, by sharing with our audience a rich palette of sounds on more than a dozen stages in every corner of the planet."
Among the world's most accomplished jazz artistes set to perform at the All-Star Global concert include United States' Thana Alexa, John Beasley, Dee Dee Bridgewater, Bill Charlap, Emmet Cohen, Melody Gardot, Christian McBride, Marcus Miller, Dianne Reeves, Mike Stern, Philippe Powell (France), Antonio Sánchez (Mexico), Somi (Rwanda), Cyrille Aimée (France), Tom Gansch (Austria), Sérgio Mendes (Brazil), and Thandi Ntuli (South Africa), among others. Renowned Mbira player Musekiwa Chingodza (Zimbabwe) will duet with Oran Etkin (Israel) on baritone clarinet; the Blue Note China Jazz Orchestra joins the Global Concert from Beijing; and JazzWomenAfrica celebrate from Casablanca.
Follow Winstone on Twitter @widzonato
Related Topics