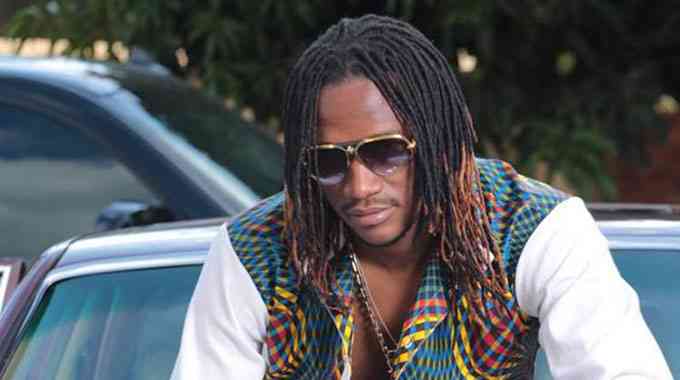 CONTEMPORARY musician Jah Prayzah will make his debut appearance at the Victoria Falls Carnival, where fans can expect nothing short of fireworks.
The hugely popular singer will be among the crème de la creme at the three-day music fiesta now in its 11th edition.
The lanky singer has several hit albums to his credit which include Sungano Yerudo (2013), Jerusarema (2015), Tsviriyo (2013), Chitubu (2018), Mdara Vachauya (2016), Gwara (2021) and the 2020 release Hokoyo.
The Nyeredzi hitmaker is currently working on yet another album expected to be released next month.
Born Mukudzeyi Mukombe, Jah Prayzah is popularly referred to by his fans as "Musoja", a vernacular Shona word for soldier, a name he earned mostly because of his band's military fatigue.
The moniker Jah Prayzah was coined from his first name, Mukudzeyi, which means Praise Him.
As a young boy, he liked writing, reading his father's Shona novels, swimming in the river with friends and hunting.
Most importantly, however, he liked to sing.
Jah Prayzah nurtured this habit by singing at school and church, as well as playing mbira with his teacher Mupa Musimbe.
As he grew older and as his mbira skills improved, Jah Prayzah felt confident and inspired to pursue his interests in music.
People began to realise his natural gift in music and language and encouraged him to be serious with it.
It was, however, not an easy road to fame for Jah Prayzah as people would boo him off the stage in the early days.
It is unimaginable that the same man is now drawing thousands of fans to his shows.
Some of the artistes who have been confirmed to perform at the Victoria Falls festival are Black Motion, a South African house duo, Mzansi's amapiano musician Musa Keys, Mafikizolo, Andrea the Vocalist, Mi Casa, Enzo Ishall, songbird Anita Jaxson and Oskido, among others.
The carnival's general access ticket for day one pass is pegged at US$50, two-day pass is US$65 and three-day pass costs US$90.
For the VIP ticket, a three-day pass is going for US$295.
It includes access to a VIP viewing deck with a private VIP bar and toilet facilities, private pool party (April 29), sunset cruise that will include drinks and snacks.
The pass also allows the holder to attend live performances at Pure Africa on April 28 and April 29.
It also includes a private VIP party with headline acts on April 30.
On the whole, the Victoria Falls Carnival offers festival goers fun and entertainment.
Related Topics