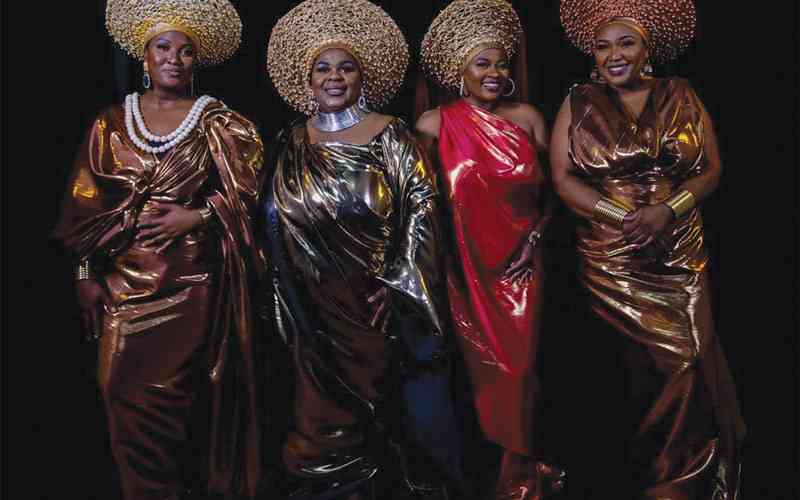 GLOBE-TROTTING award-winning all-female acapella group Nobuntu will today launch their pad bank initiative and "Sisterhood Talks" by opening yet another bank at Isilwane Youth Centre in Pumula, Bulawayo.
This event will open up with a sisterhood talk and workshop, followed by a performance from Nobuntu and end off with the pad bank launch.
Speaking on behalf of the group, Duduzile Sibanda said they do host sisterhood talks each time they open pad banks, adding that they would use the event to talk to youths, up and coming female artistes.
"Most young and upcoming artistes don't know how to handle the media, the stage craft, have no idea how to deal with issues like finance, the glam side of the arts ... then again they need to know that one should dress according to their genre,'' she noted.
"One should know that they are in the business and we also need to talk about tips on how one can handle this industry as a female artist. We are back in full swing. We were meant to open this pad bank in 2020, but the pandemic hit. So we feel it's time we started working on this passion of ours again."
She continued: "We are donating the pads we gathered in 2020 on Friday (today). We also want to do another pad bank show to help us open another one (pad bank) at another youth centre to make them four."
"Maybe after opening a fourth pad bank, we will then have a show to replenish those four before we open a fifth one, so we are seeking for donations."
Nobuntu launched the pad bank initiative in 2018 .
Related Topics