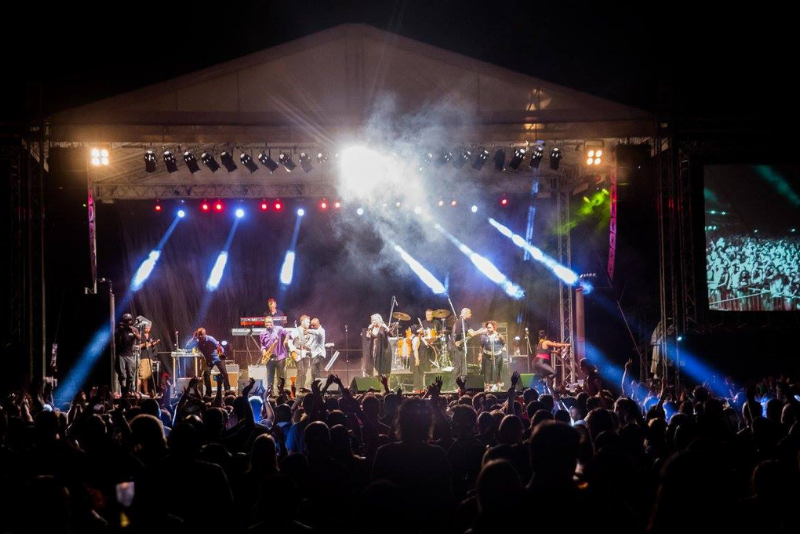 THE Victoria Falls Carnival has for the first time in its long history partnered the Wild Africa Fund to raise awareness on the poaching scourge, habitat loss and human-wildlife conflict.
This year's 11th edition of the Victoria Falls Carnival runs from April 28 to 30 at Elephant Hills Resort.
Poaching has remained a major global concern, resulting in many animal species being threatened with extinction.
According to the Global Poaching Vortex, poaching has morphed into a serious crisis as it is now being enabled by sophisticated syndicates who include park rangers and customs officials in many wildlife-source countries, including southern and eastern Africa and south-east Asia.
The problem has also been fuelled by the participation of communities living near parks, and rise in global demand for wildlife products.
Elephants, rhinoceroses and tigers are some of the animals mostly being targeted by poachers on a massive scale.
Locally, poaching incidents spiked during the peak of the COVID-19 pandemic, according to wildlife authorities.
The absence of tourists and reduced economic activity in communities surrounding the parks were cited as having contributed to widespread poaching during that period.
Wild Africa Fund aims to promote wildlife tourism as a source of conservation and sustainable development funding.
The organisation also directly supports local wildlife programmes and promotes humans and wildlife co-existence.
"Victoria Falls Carnival is proud to join forces with the Wild Africa Fund to raise awareness and promote its efforts to preserve Africa's natural beauty and wildlife, as well as the communities that rely on it," the carnival organisers said in a statement.
"Another greening partnership for Victoria Falls Carnival this year is the We Are Victoria Falls initiative representing the tourism community of Victoria Falls. Formed under the direction of the Ministry of Environment, Climate Change, Tourism, and Hospitality Industry, they co-ordinate all events in the Sadc region to be cognisant of the fact that they are playing in a wildlife space.
"Victoria Falls Carnival will be the 'blueprint event' that is aligned with looking after the animals and creating an event that is animal friendly and animal safe. Some of the initiatives we will be implementing are the use of buses to transport people instead of having cars on the roads at late hours to protect both animals and festival goers."
Fun, thrills and excitement best describes the atmosphere that usually characterises the Victoria Falls Carnival that also offers participants from around the globe adrenalin-pumping adventure activities.
Festival oganisers said the three-day cultural jamboree will this year feature a star-studded line-up of some of the biggest local and international multi-award-winning performers.
"The Vic Falls Carnival main stage at Elephant Hills Resort features a stellar lineup of over 30 of Africa's hottest music acts on one stage from Friday April 28 to Sunday April 30, 2023," the carnival organisers noted.
"Victoria Falls Carnival has once again created the best way to spend three days at Victoria Falls. Travel, adventure, and of course, African music, all in one renowned setting, Africa's majestic Mosi-oa-Tunya, the smoke that thunders."
With more acts to be announced soon, some of the artistes who have been confirmed and scheduled to perform at the festival are Black Motion, a South African house duo, Jah Prayzah, Mzansi's mmapiano musician Musa Keys, Mafikizolo, Andrea the Vocalist, Mi Casa, Enzo Ishall, songbird Anita Jaxson and Oskido, among others.
"With Victoria Falls Carnival firmly embedded in its new spot on the April calendar, festival-goers are offered more competitive packages, a wider selection of artists from around the continent, and great weather and Victoria Falls in all its glory after the summer rains," said the carnival organisers.
In another first, the carnival will this year be crossing the Zambezi River to include Zambia in a series of special events titled Vic Falls CarnivalPresents — Destination: Livingstone.
Some of the headlining acts from the main carnival will be held in partnership with Timedia and Radisson Blu Hotel Mosi-Oa-Tunya Livingstone Resort, the host venue.
The carnival's general access ticket for day one pass is pegged at US$50, two-day pass is US$65 and three-day pass cost US$90.
For the VIP ticket, a three day pass is selling at US$295.
It includes access to a VIP viewing deck with a private VIP bar and toilet facilities, private pool party (April 29), sunset cruise that will include drinks and snacks.
The pass also allows the holder to attend live performances at Pure Africa on April 28 and April 29.
It also includes a private VIP party with headline acts on April 30.
Related Topics