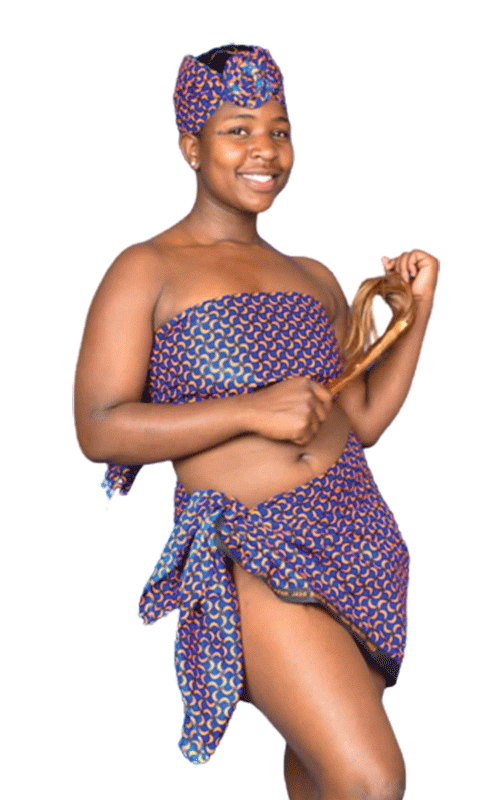 By merely looking at teen artist, Debra Tanatswa "Miss Please.Zw" Pamhene (18) who is currently making waves in the creative industry, one can easily conclude that the future looks bright for her.
Pamhene has demonstrated her versatility as a multi-talented creative who fits into many jackets.
She is a model, video vixen, voice over artist, emcee and actor.
The Harare-based teenager told NewsDay Life & Style that it was not easy to break into the showbiz industry when she launched her career as a model.
"My interests in the entertainment sector began in February 2021 when I decided to do modelling. Yayha Goodvibes born Mitchell Mutongwizo, a brilliant radio presenter, brand ambassador, content creator, motivates and inspires me with the way she goes about her profession," she said.
"I have also reached out to various models on social media platforms like Yolanda Cream and Gamuchirai Grace for advice on how to start a modelling career in Zimbabwe. They generously shared with me how they began their individual journeys and provided me with some advice that was so helpful."
Miss Please.Zw further indicated that being open and able to try new things with a passion has made it easy for her to shift to other roles in the arts sector.
"As a result of the content I produce, I got recruited for commercial advertisements, an opportunity I seized with both hands. I have been engaged for different works after applying for them or attending a call for auditions," she said.
"I have done a commercial advert for a local fastfood outlet and I worked as a brand ambassador for a local lingerie store where I advertised their night wear. As a video vixen, I have featured in a music video for the song Catwalk done by Brynie featuring Theiker."
On the ramp, Miss Please.Zw, said although she did not win, she was, however, part of Teen Star International Zimbabwe 2022 finalists.
"I have qualified for Miss Simba Bhora 2022 finals to be held on December 16 in Shamva, my fingers are crossed and hopefully I will bring the crown home," she said, adding that she would also be taking part in two upcoming fashion shows scheduled for this month where she will showcase designs of a prominent local designer.
She admits though that it is not easy to strike a balance between social life and work.
"I always have a lot of stuff on my plate such that it becomes difficult for me to combine my personal life, school and family obligations. I, however, make every effort to maintain a healthy balance between everything and make sure I do not lose myself while pursuing my goals and developing my academic skills," she said.
"All praise goes to my mother, sisters and the head of Lifelong College administrations, Mrs Mushava, for having faith and supporting me while I balance my work and academics. It becomes easier for me to control myself and strive towards my objectives."
Miss Please.Zw has managed to use social media platforms such as WhatsApp to her advantage.
"I have a fan base of more than 400 people. Through constant posting and promotion of my abilities, the group members connect me to potential clients and this has opened many doors for me," she added.
Follow Rejoice on Twitter
@rejoicephi1998
Related Topics