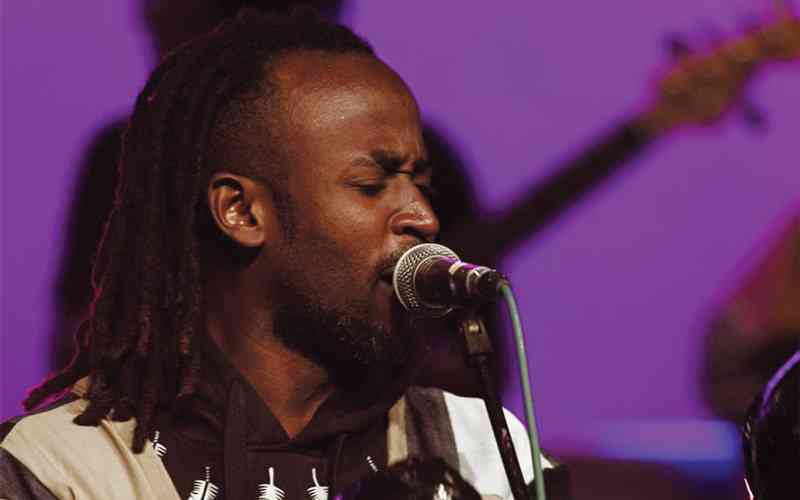 INNOVATIVE Tafadzwa "Taffie" Matiure (pictured) — whose musical journey was largely shaped by lessons he got from his father — the late revered music teacher Sheasby Matiure — has challenged the youths not to stay at home and sleep while opportunities for them to build their brands and create connections slip away.
"It is not always about the money. Exposure is better than idleness. Make the best out of your abilities and be intentional about it," he said.
Taffie shot into the limelight through his debut album Mavambo meaning the beginning, which had popular songs Baba Vedu (The Lord's Prayer), Mhondoro (Ancestral Prayer), Simukai (Come Let's Dance), Sango, Todzungaira and Chitima.
In an interview with NewsDay Life & Style, he said he was thankful for having had the chance to study at a university and felt blessed that he would be launching his second album Mbira Explosion on November 26.
Taffie labels himself a self-defined Shona, Zimbabwean Afrofusion mbira plus marimba player whose innovations are meant to capture an inter-generational audience which adores diverse imaginations and integrity in sounds from African perspectives.
He communicates with the audiences and other musicians through what he terms "originality and pride".
Taffie is a performer who inspires others to become like himself: An authentic musician who embraces diversity, imagination and integrity.
His virtuosity landed him on the talent-filled performance platforms like the virtual and semi-conducted prestigious Zimfest US, MUHAG and Good Food Festivals, among others including local elite venues such as the Zimbabwe German Society and Memories Cafe.
Taffie has also played at legendary nightspots, such as Alliance Francé, Old Mutual Theatre and Reps Theatre.
A mbira player since the age of six, Taffie holds a degree in music business, musicology and technology from the Midlands State University.
He was a finalist for the Dreamstar Talent Search competition (2017) and from there he developed strong links and performed and collaborated with Dreamstar almuni like Fusion 5 Mangwiro, Nyasha David, Mwenje Mathole and Ben Solle from Kentucky US.
"My music embraces diversity and dynamism and the traditional melody and the rhythm components in the diverse African culture is what makes my music unique. My forthcoming project to be launched in November embraces and marks the continuous collaboration of Zimbabwean traditional music together with other genres like hip-hop and dancehall," he explained.
Taffie added that his lifestyle was characterised by nothing, but music and art.
"It is all about creation and producing content. It is partly taken over by recreational activities like Kizomba nights and soccer at Jam Tree. In the past two years since the COVID-19 pandemic, I have managed to coach a group of young marimba teens from Eaglesvale, who won honours at the National Allied Arts, a first in almost a decade now," he said.
"Adding to that I was a tour leader and performance coach for a group of Americans who play Zimbabwean traditional music; it was such a good experience to be part of. As the year comes to an end, I have done a live album recording and look forward to rounding the year up with an album launch that will be aired on radio stations and other media platforms."
Related Topics