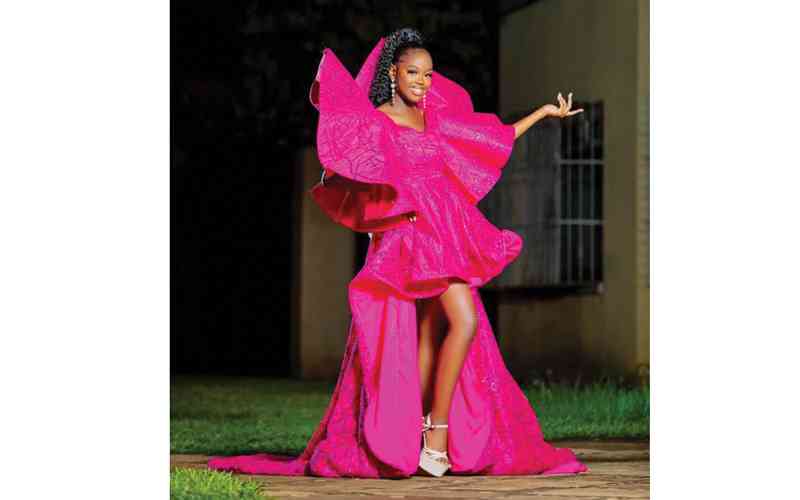 GORGEOUS, audacious and self-assured Miss Teen Universe Zimbabwe 2022, , left Zimbabwe on November 10 for Miami, United States, where she will compete in the Miss Teen Universe modelling competition.
The competition is underway with contestants from across the world having since participated in the swimming suit competition and social project presentations as they head towards the finale to be held tomorrow. And despite the tough competition, Thomas has her eyes glued to the top prize.
Thomas, who was already in transit to Miami when NewsDay Life & Style spoke to her social media manager and elder sister, Nicole Thomas, started her modelling career this year and Miss Teen Universe Zimbabwe is her first pageant ever.
"This is her first pageant, which she joined through a friend who told her about the Miss Teen Universe Zimbabwe pageant and because she wanted to try something new with the intention of challenging herself, she auditioned," said her manager.
"She strongly believes that Miss Teen Universe has been a platform where young ladies compete against each other in a positive way rather than the negative way that society offers."
Thomas participated in the Miss Teen Universe Zimbabwe pageant on July 2 and was crowned the winner.
Through the support of her family, before travelling for the Miss Teen Universe pageant Thomas has done philanthropic work in some of the country's marginalised areas.
"She is a chid literacy advocate in marginalised areas. Her family helped her through accompanying her to donate books in rural areas and they have also assisted her in organising child literacy workshops where she taught children how to read and write," her sister told NewsDay Life & Style.
In addition to her literary teachings, she has done workshops at YATT orphanage in Domboshava, the Centre of Hope and Copley Primary School. She has also donated a wheelchair to Tafara Chigango of the Dotito community.
Besides modelling, the 16-year-old is doing Lower Sixth at Irene Christian College and her manager explained how she juggles between modelling and school.
"She attends school throughout the weekdays from 0700 hours and practices modelling from 1700 hours to 1900 hours on weekends. That is how she balances modelling and education, without jeopardising either."
Her Miami journey was sponsored by several brands that include Mavara Branding, JayKreative, MakeupByCohl, Mimelsa Cake and Manu Bags, Pretty by Sindy and Wedding Centre.
Follow Rejoice on Twitter @rejoicephi1998
Related Topics