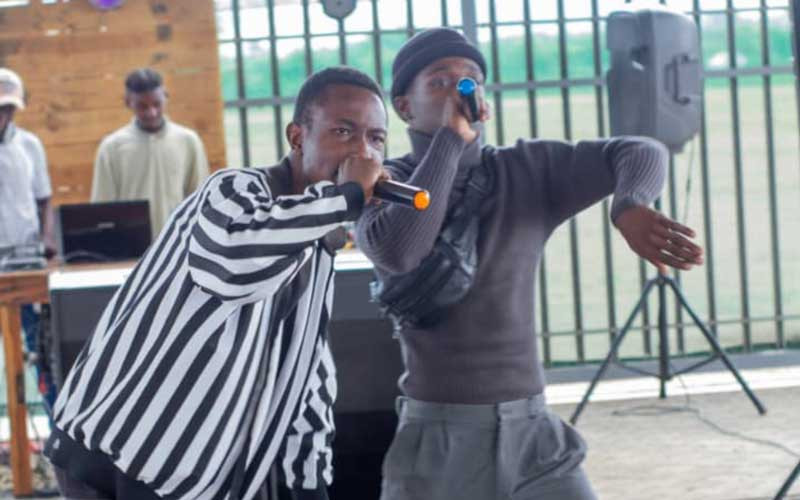 BULAWAYO-based music duo, The Whole Tribe is dreaming big and is back in the studio for its next project.
The Whole Tribe is made up of actor and singer Alex Marowa and Moses Kamanga.
"We have always produced the best from soccer stars, actors and musicians, you name it. All we need is support from Zimbabwe to help us sell our talent and our culture to the world out there," Marowa noted.
"I believe one of these days, we will become Hollywood stars and get to be appreciated by all, but first we want to begin here at home."
Kamanga added that their background meant that they were artistic from an early age.
"We are from Makokoba and that alone is a start. This is where the likes of the late Beater Mangethe came from, even the late the great Cont Mhlanga stationed his production house in Makokoba. So, we want to show everyone what we are made of as creatives," he said.
"We try to be engaged in paving way for ourselves instead of waiting for help. That is why we have organised shows like MyCityMovement where we provide a platform for ourselves and our fellows to showcase our talents. This also helps to keep the youth off the streets where they engage in substance abuse."
The Whole Tribe is making waves on local airwaves, with its hit song Incwadi, which has topped charts at radio stations in the city and region.
The group has performed at various shows that include Intwasa Arts Festival, Ibimba Arts Festival and Summer Carnival.
Follow us on Twitter @NewsDayZimbabwe
Related Topics