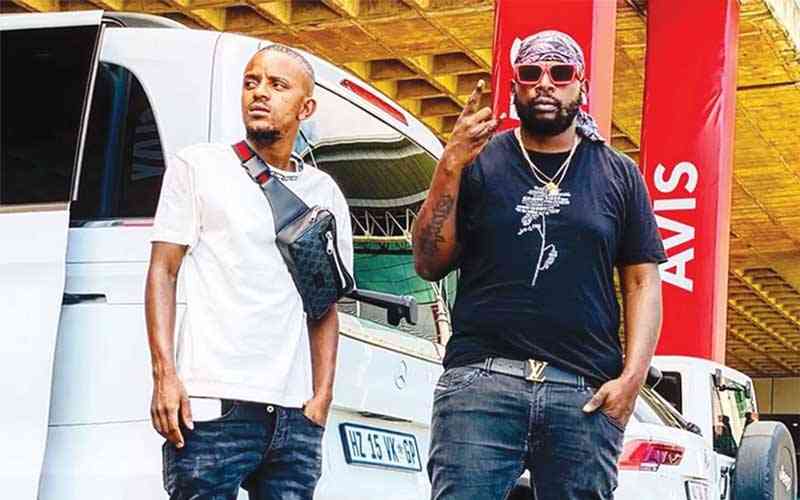 ORGANISERS of the Victoria Falls Carnival say they will appeal against an order granted by Bulawayo High Court judge Justice Martin Makonese on Tuesday to pay back US$18 400 to South African disc jockeys Kabza DeSmall and Dj Maphorisa which they had paid on Monday as security to avoid arrest.
"We will definitely appeal the ruling granted by the High Court judge, a different judge from the one who approved our submission and claim," Victoria Falls Carnival director Brent Williamson told NewsDay Life & Style yesterday.
Petros Kabelo Motha (Dj Kabza DeSmall) and Themba Sonnyboy Sekowe (Dj Maphorisa) are being accused of swindling and refusing to refund Victoria Falls Carnival promoters for their failure to perform at the Victoria Falls Carnival in April this year as "promised and agreed".
Through its lawyer Thulani Nkala from Dube & Nkala Law Firm, Victoria Falls Carnival (Pvt) Limited was recently granted a writ for personal attachment and committal to prison, after the wheelspinners had performed in Bulawayo on Sunday.
Justice Christopher Dube-Banda had ruled: "Now, therefore, you are required and directed that you take Petrus Kabelo Motha and Themba Sonnyboy Sekowe of which they are found in Zimbabwe and deliver them to the keeper of the gaol at Bulawayo prison, together with a copy of the writ.
"There to be safely actively kept until they are served with summons against them issued by the High Court in Bulawayo for a claim of US$18 395,82 to the Sheriff of the High Court in Bulawayo whichever occurs first."
Kabza De Small and Dj Maphorisa, however, paid the sheriff, while at the same time mounting an urgent chamber application through lawyer, Zibusiso Ncube of Ncube and Partners, challenging the writ of execution, which was heard by Justice Makonese.
Justice Makonese then found the writ of execution by Dube-Banda to be at variance with an interim relief and declared it invalid and set it aside.
He also ordered that Victoria Falls Carnival (Pvt) Limited immediately pay back the money to the South African wheelspinners and that they also pay the costs of suit.
Follow Winstone on Twitter @widzonato
Related Topics